Posted on
Six omnibus drivers charged with reckless and dangerous driving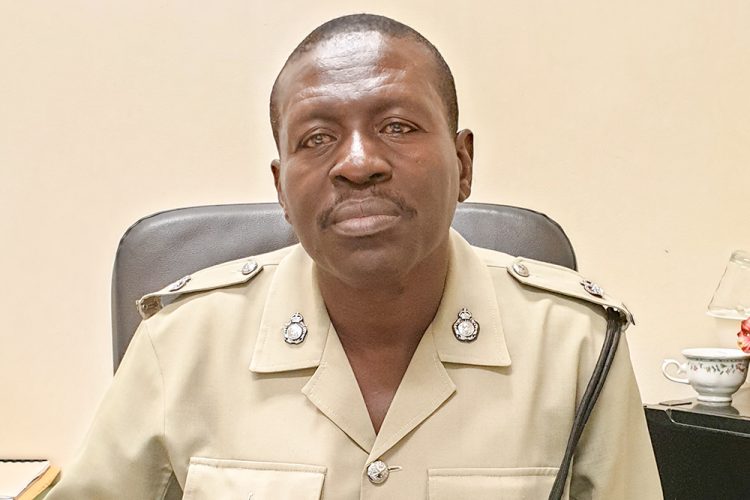 Six omnibus drivers have been charged with dangerous and reckless driving and have had their drivers' licences suspended as a result of a crack down by the police between March 27 and 29.
Head of the Traffic Department, Superintendent of Police, Kenneth John, told SEARCHLIGHT on Monday that members of his unit cracked down on reckless and dangerous driving, loud music and overloading during the inter primary, secondary and college athletics tournaments.
"A lot of young people were on the streets, so we deployed police officers at different locations because we know the behaviour of our van men on the three days," Superintendent John said.
The head traffic cop said that 94 reports were made, among them, 60 for musical instruments, 12 for excess passengers and seven for dangerous driving.
He said that most minivans are licensed to carry 18 passengers, but some were carrying in excess of 28.
Six drivers charged for dangerous and reckless driving had their licenses suspended by Commissioner of Police (COP) Colin John pending the outcome of their cases.
Suspended were Marlon McIntosh of Brighton, David Aberdeen of Arnos Vale, Clinton Agard of Park Hill, Nicholas Davis of Richland Park (two charges), Enox May of Cane End and Akeel Oliver of Glamorgan.
"There are plenty good minibus drivers who cooperate, but they are a few who are being reckless and make it look as though it is everybody doing it. One driver got seven charges for music," said Superintendent John.
He added that the department is constantly putting officers on the streets to curb incidents of reckless driving.
"You see recklessness on the road, it would not be tolerated, and I am saying if these persons do not stop, they will be answering to charges very regular," stressed the traffic cop.
He is urging persons to comply with the rules and regulations of the road and advises that a driver does not have to be reckless to make a living.
"You can drive according to the rules of the road and comply. What we are doing is for safety. We are not going out there giving tickets because we want to do it, but because we want to make the road safe for all road users," said Superintendent John.
In November 2018, traffic officers deployed to monitor the annual "Road Trip" event issued a total of 40 traffic tickets to drivers for loud and amplified music.