Posted on
Video of police striking man in head prompts investigation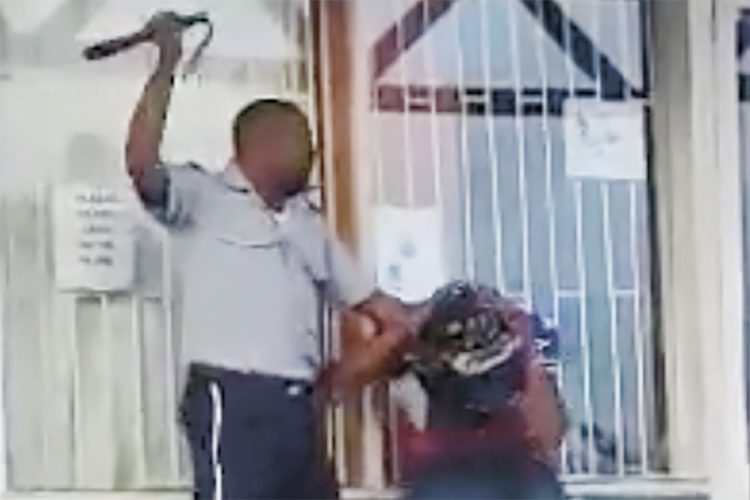 An investigation has been launched into an incident where a police officer is seen in a video recording hitting a man over his head with a truncheon.
The video was recorded at Stoney Ground in the Massy Store parking lot on Wednesday evening and shows the officer holding onto a man and hitting him in his head with his truncheon while another police officer looks on.
On Wednesday, the Royal St Vincent and the Grenadines Police Force issued a release stating that they are aware of the video showing the incident involving a police officer, an auxiliary police officer and a member of the public.
"The Public Relations and Complaints Office wishes to assure the general public that this matter is currently under investigation.
"We are therefore soliciting the assistance of anyone who has information relating to this incident to visit the Public Relations and Complaints Office or the Office of the Commissioner of Police," said the release.
The video, which is currently making the rounds on social media has created heated discussions with most persons decrying the actions of the police officer.