Posted on
'I acquired Orange Hill lands legally' – Minister Daniel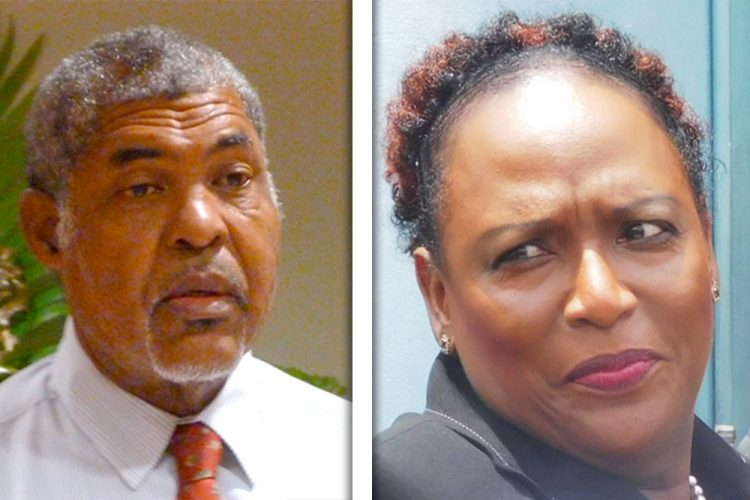 Housing minister, Montgomery Daniel said that he acquired land on the Orange Hill Estate legally, amidst claims by an opposition senator that he revoked leases of three individuals and had lands reallocated to members of his family before the last General Elections.
Senator Kay Bacchus-Baptiste, while speaking in Parliament last week, called on Daniel to pay up on three leases which were allegedly revoked so that the lands could be reallocated to his family members in 2015.
Bacchus-Baptiste said that she had documents to show that this was the case. She said a minister of housing should not be able to do this.
"So I say, when you are minister of housing and just before elections, you are reallocating land to yourself, taking it away from persons who supposed to have a lease and let me ask him, whether he was actually subleasing from these persons, contrary to what the lease say and then just before elections, you take land for yourself. How can we rely on these persons to really look at the interest of all?" the senator said.
Bacchus-Baptiste read from a document dated November 18, 2015, which highlighted the revocation of lease, reallocation and sale of land at Orange Hill.
She said the document outlined approval for 4.5 acres of land at Orange Hill, which previously belonged to Frankie Toppin, to go to one Devorne Daniel.
The senator also said that 3.7 acres of land was approved to be taken from Cecil Baptiste to go to Daniella Daniel and 3.2 acres, which was previously allocated to Winifred Hoyte, to go to Crispin Daniel at the rate of $10,000 per acre.
Daniel responded to Bacchus-Baptiste's claims by saying that he had bought the lands in question.
The housing minister said he is a trained agriculturist and that when lands were distributed on the Orange Hill Estate, he applied for a parcel, but did not get any.
He said that other persons who received lands, including Frankie Toppin, one of the names mentioned by the Bacchus-Baptiste, allowed him access to farm on the leased lands.
"Having gotten the land, I myself tried in the 90s to have a lease agreement, but because there was an established agreement, I could not have gotten one, therefore I continued to farm the land," Daniel said. "When we took government in 2001, I tried even contacting the young man because to have the lease transferred in your name, you must have permission from the individual. I did not get to have that done which is the legal thing to do."
He further said that another gentleman came and he had another opportunity to farm on a parcel of land on the Orange Hill Estate. And he has been doing that since.
Daniel added that when he was appointed to the Ministry of Housing and Land in 2012, he told the chief surveyor that he did not want to occupy lands illegally and wanted to make sure that it was done right.
He said that he went to the surveyor's department, regularised what he was doing on the parcels of land and paid for them because it was "the honourable thing to do".
"I encourage a number of other persons who are on those farm lands, to do equally. One of the things I continued to do as the representative of the constituency of North Windward, to ask of them to go in and regularise their status. I have asked them time and again and even in my budget presentation last year, I ask that individuals go and regularise their status. So to come here and single out and identify that that is what I have done, I have done it on the legal basis, what I think is right and proper for anyone who occupies lands on the Orange Hill Estate," Daniel said.
And when Prime Minister Dr Ralph Gonsalves stood to make his presentation on the 2019 Budget, he said that "there is nothing improper at all and he didn't get any advantage, Mr Speaker. He paid the market value".
Gonsalves said that the going rate for lands in that area was $10,000 an acre and that everyone knew Daniel was farming on the lands.
He said the price was recommended by the chief surveyor, who came to Cabinet with a memorandum, and Cabinet, in full knowledge of all the facts, agreed to sell Daniel the lands.
"I felt particularly pained about this because one of the persons who purchased a parcel of this land which he had been occupying at the time was his daughter who died two years ago. She died in childbirth," the Prime Minister said. "Thank God there is a grandson and I knew when I was watching the television, what he would have been going through; his only daughter and her name was dragged here."
Gonsalves added that parliamentarians should be careful with what they choose to believe because not everything one hears is correct.