Posted on
Teachers to seek judicial review of promotion process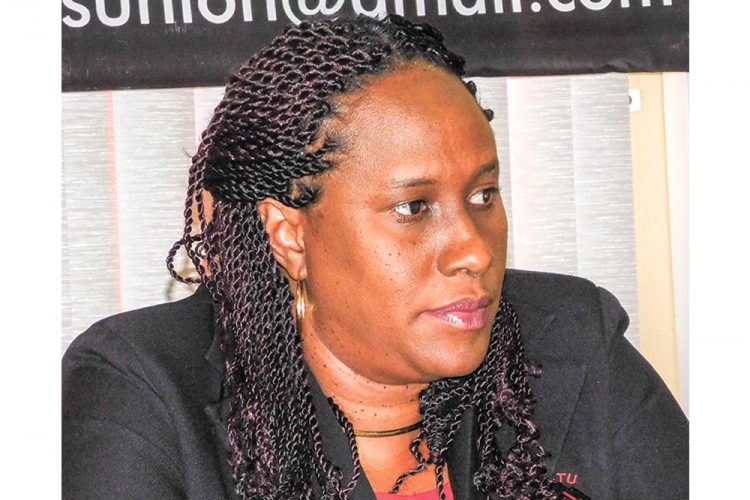 THE ST VINCENT and the Grenadines Teachers Union (SVGTU) may soon follow the lead of the Public Service Union (PSU) in seeking a judicial review for the process by which teachers are promoted.
The judgement in the matter involving the PSU and the Public Service Commission (PSC) was published this week and it highlighted that some public servants may have been unfairly overlooked for promotion.
Wendy Bynoe, president of the SVGTU was speaking at a joint press conference with the PSU on Tuesday when she said that this has also been an issue for some members of her union.
"Quite a few of our members are aggrieved with the same issues of promotion and as I mentioned earlier, we are going ahead with judicial reviews on these matters because every year, year after year, some of our members apply for principal or deputy principal and they're overlooked," she said. "At times, they have more qualifications – they always have qualifications – they have seniority, which is what the Public Service Commission should be using to promote our teachers. So there seems to be a haphazard way in which this is done…" Bynoe described the current promotion process for teachers as seemingly haphazard. She said that there have been instances where a teacher may
be transferred out of a particular school when a position becomes open or more junior persons are given a position ahead of a more senior teacher.
She added that some persons may have been acting in the position of principal at a school, but then the position is given to a more junior member of staff.
"We have always been having issues and we've raised it at the level of the Ministry of Education, who indicated to us that they have sent recommendations to the Public Service Commission, so we decided that we would go to the Public Service Commission to find out what's happening," she said. "And one of our questions to the Commission was how much of the recommendation from the Ministry of Education is used and we were told about 70 per cent. So what happens to the 'about 30 per cent'? We don't know."
Prime Minister Dr Ralph Gonsalves, at his first press conference for the year this week, spoke on the issue of promotions in the public service. He said that the government has invested in public sector reform but it requires persons at all levels in the service to co-operate.
Gonsalves said he has expressed to the Teachers' Union that: "I do not like how the appointment processes — I'm not talking about the individuals who emerge as principals or who get graduate teacher positions or who get what — very often, there is not a proper assessment".
However, he noted that the Estimates reflect that in recent years, there has been an assessment unit in place for assessing teachers and their performance.
The Prime Minister also said that he wants the best persons to be promoted but, as a matter of law, he cannot "compel somebody who is a public servant, a permanent secretary to ensure that these reports are kept, they are forwarded."
In the case of the education ministry, Gonsalves said that the senior education officers are the ones
who tend to know teachers as they interact with them on an ongoing basis.
He said he has asked for assessments with objective criteria be done for teachers and they should be established and followed.