Posted on
Woman steals lotto ticket; goes on spending spree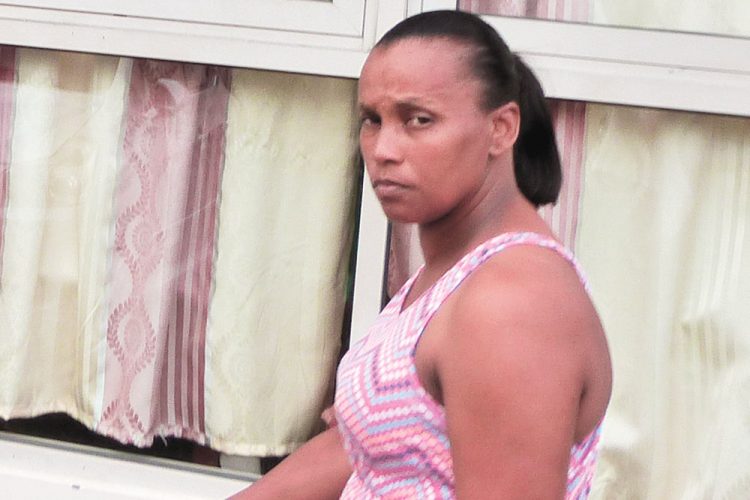 After stealing and cashing in a winning lottery ticket, a 38-year-old mother went on a shopping spree for herself, which devoured around three quarters of the $4500 winnings.
Nyasha Bowens, 38 years old, originally of Fancy, did not win the 3D lotto last Saturday, but her friend Alston Dowers of Villa did.
Bowens was accompanying Dowers to his home to do cleaning when she overheard that he had a winning ticket. She spent that night at Dowers' home as it was said that it was too late for her to go home.
Dowers left the winning ticket in the pocket of his pants which he took off and left with his work clothes.
The defendant was dropped home to where she was staying at Brighton the following day, but Dowers did not turn his attention to the ticket again until the Monday morning. When he realized it was missing, he called the National Lotteries Authority (NLA), and they told him that the ticket had been cashed. On the viewed CCTV footage, Dowers recognized the defendant.
Bowens, who was arrested in Georgetown, admitted to the police that she took the 3D ticket receipt, and passed it to her sister, who then did the transaction. She further stated that she had given her sister over $1000 from the money, and then bought various items including a $999 cellphone, a return plane ticket to St Lucia, and clothes.
Handed over to the police, were multiple items, including one lady's bag, a purse, a hand wash, a colgate, a roll-on, one perfume, a comb, a Samsung cellphone, a pair of headphones, one battery pack, another cell phone, a pair of sandals, cosmetic rings, a return ticket, three lady's tops, one black underwear, one pair of jeans, and others.
From the sister, and the defendant together, the police retrieved $1047.30 in cash.
The plane ticket had been booked for Tuesday at 2:10 pm, a day before she came to court on Wednesday, charged with stealing $4500 from Dowers on December 10, and stealing one NLA 3D ticket, the property of Dowers, on December 8.
The magistrate asked Prosecutor Corlene Samuel, "Is the complainant present?…the man who didn't sleep with that Lotto ticket under his pillow…"
Dowers was not present.
Burnett then turned to the defendant, and asked her why she acted the way she did.
"Look at how you have conducted yourself in this whole transaction…hmm…like a professional crook," Burnett told her.
Bowens was not visibly emotional, she held her hands clasped behind her and swished from side to side.
The magistrate noted that everything had been well planned, that she took the money and spent it, and, "yes…having committing a crime, you were about to leave St Vincent."
He also commented, "I am not going to go easy on you at all…Man or woman, same crime, same time."
Officials from the social welfare department assured the court that Bowen's children would be taken care of.
It was discovered that Bowens had a record, having previously been found guilty of theft and burglary.
"This is the woman that we are dealing with…stole a security camera after burglarizing somebody's home," Burnett commented.
"Bonded twice, not this time," the magistrate had noted.
Prosecutor Corlene Samuel stated that she thought a custodial sentence would be appropriate, "nothing less."
"What she did with the money…not even a sweet for the child, or children, nothing. It was all about her…," Samuel said.
The magistrate told Bowens that he was going to be honest and frank with her, and that "I have no sympathy for you in this matter."
While indicating that he would send her to prison, he told her, "I hope that this time in prison you will reflect on how you are conducting yourself, and I hope that you make a change when you come out of prison."
Bowens had nothing to say to the court.
She was sentenced to nine months and three months imprisonment for the two charges, to run concurrently.