Posted on
Rose Place youth dies in motorcycle crash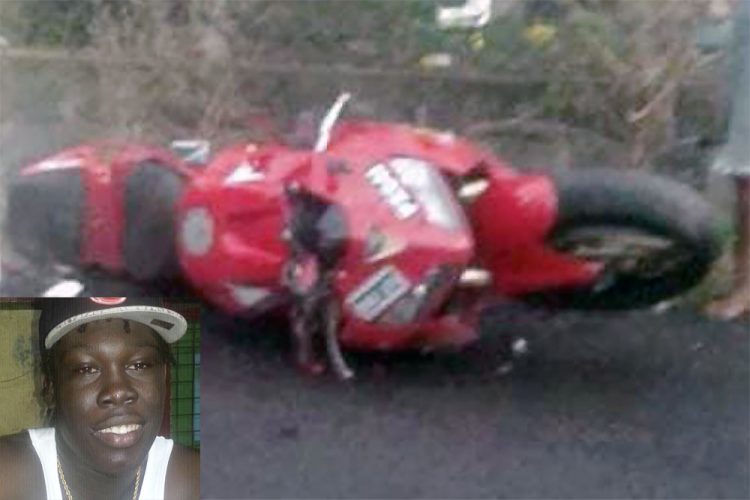 Shadrach "Powerful" Pierre, a 22-year-old Rose Place resident became this country's latest road fatality when he fell from a motorcycle on Sunday.
Reports are that Pierre was returning from a picnic at the Questelles beach around 6 p.m. when he lost control of the red Honda motorbike.
A witness said that Pierre was travelling along the Campden Park Industrial Estate road when a vehicle came out of a gap in front him.
Pierre is said to have swerved from the vehicle after which he struck a wall and fell. The fisherman and boat captain died on the spot from head injuries. The helmet he was wearing cracked during the impact.
Pierre is the fifth road fatality for 2018.