Posted on
Sir Louis confident SVG will land UN Security Council seat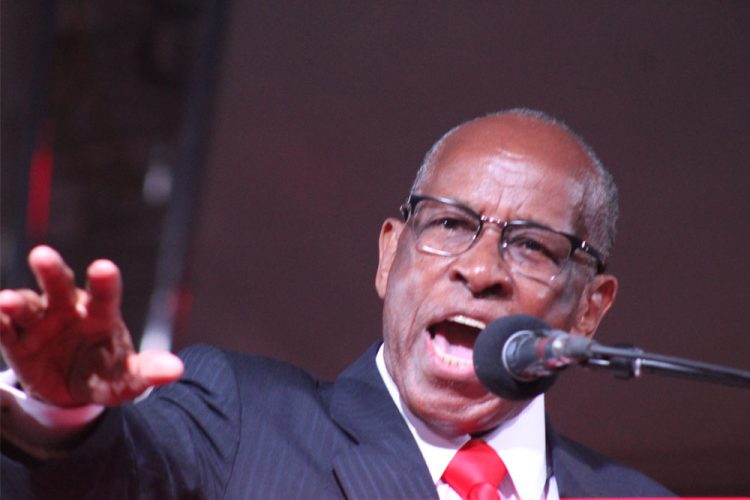 Deputy Prime Minister and Minister of Foreign Affairs, Trade and Commerce Sir Louis Straker is confident that this country will win its bid to sit on the United Nations (UN) Security Council.
Sir Louis said we will succeed because of the leadership of Prime Minister Dr Ralph Gonsalves who is highly regarded and respected in CARICOM, the Organisation of American States (OAS) and the rest of the world.
The Prime Minister is pushing this country's agenda to become one of the smallest countries to become a non-permanent member of the UN Security Council. Elections for the security council seat will be held in June 2019.
Sir Louis spoke of this country's bid for the UN Security Council on Monday during the opening ceremony of the biennial consultation for heads of missions and consulates at the Ministry of Foreign Affairs conference room.
He revealed that when the idea of being on the Security Council was first broached, it was welcomed, but with some doubt as to if the dream could be realized.
"I don't think that the media has seized of the great opportunity we have in doing this. It is easy to talk about potholes in the street, but if you seize the gravity of the situation that we are going to sit on the Security Council, the smallest country that would ever be sitting on the Security Council, then you realize that St Vincent has come a long way," said Sir Louis.
He noted that there are countries with populations in the millions that have been waiting for over 20 years to get a second chance to be on the Security Council, but they will have to take a back seat because of our bid.
Sir Louis said this is so because Prime Minister Gonsalves is highly regarded in the Group of Latin America and the Caribbean (GRULAC), the entity that will select a member from its mix as the candidate for CARICOM and GRULAC.
"I trust that we will go right through and by this time next year we would have been voted as a member of the Security Council," Sir Louis commented while thanking Minister Camillo Gonsalves for starting the process when he was this country's permanent representative to the UN.
Sir Louis also thanked the country's current permanent representative Inga Rhonda King for the work she is doing on the move towards the Security Council seat.
"We are on the verge of sitting with the mightiest economically and militarily countries in the world," stressed Sir Louis.
If SVG is successful in getting a permanent seat on the Security Council, this will be the first time in over 20 years that a Caribbean nation will be sitting on the Council. Other Caribbean countries that have sat on the UN Security Council are Jamaica, Guyana and Trinidad & Tobago.