Posted on
Missing woman found dead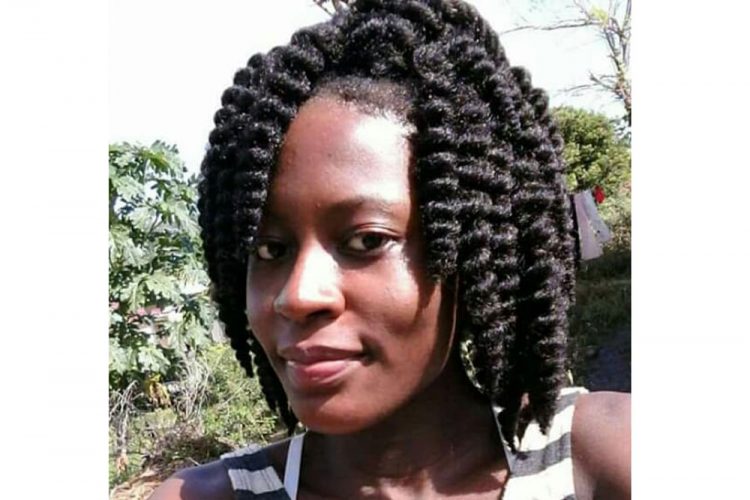 An autopsy is expected to be carried out today on the body of 18-year-old Shania Johnson, but for the deceased woman's mother, Burdetta Johnson, finding out the cause of death will only bring light to one part of the mystery.
"I don't know of any enemies she has. She loved to laugh, she was a very cool young lady," Burdetta told SEARCHLIGHT on Monday, contemplating that her daughter is most likely this country's 29th murder victim for 2018, even before the autopsy had been done.
Shania's body was found in some bush in Akers on Sunday morning. The 18-year-old mother of one was reported missing last Friday afternoon after she did not return home from a trip to Kingstown.
According to Burdetta, last Friday, her daughter was given time off from her job as a teacher at the New Prospect Primary School so that she could go into Kingstown to collect her salary from the Treasury Department.
Burdetta said that Shania, who was attached to the government's YES Program, had made a list of things she was going to buy for her 10-month-old son.
She left her Biabou home at around 11 a.m. for Kingstown.
The bereaved mother said that when the clock struck 6 p.m. last Friday and Shania had not returned, she became worried and called the Biabou Police Station and informed them of her concerns.
"I was concerned because she don't stay out late…the police told me if I didn't see her at 12 to call them back, but I went on Facebook and reported her missing," said Burdetta.
The Biabou resident said that on Sunday morning, her sister told her a young woman was found dead in Akers and a short while after, one of her sons showed her a photograph on his phone of a dead woman and she started to cry as she realized it was Shania.
Burdetta was taken to Akers by a neighbour where she identified her daughter.
She said she was later told by some Biabou residents that her daughter was seen getting into a blue Suzuki Escudo on Friday morning and she was later spotted at Argyle.
Shania never collected her salary from the Treasury and Burdetta revealed that on Friday, one of her nieces called Shania's phone and a male answered and said Shania was dead.
"…A young man answer the phone and say you can't talk to her because she dead," said Burdetta who also revealed that up to press time the phone had not been found.
"I am so shaken up. I have not eaten but I know I have to be strong because I have the baby to look after. I not myself but if I did not have the baby to look after I don't know how I would react.
I have to be strong for the baby," Burdetta commented.
She said that Shania is the second of four children and she would have celebrated her 19th birthday this Saturday November 10.