Posted on
Four UWI Open Campus students receive laptops and bursaries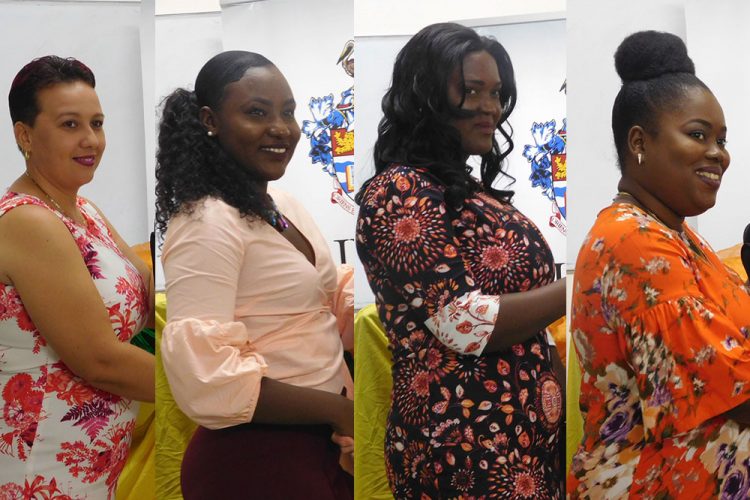 Four university students are benefitting from the generosity of the Mustique Charitable Trust's bursary programme.
This is the ninth year that the trust has awarded bursaries to students pursuing degrees through the University of the West Indies Open Campus in St Vincent and the Grenadines.
The ceremony was held on Saturday at Frenches House where this year's recipients were awarded with a laptop. Sixty per cent of their schools fees will also be paid.
Deborah Dalyrmple, the head of the UWIOC, said that this was perhaps one of the best bursaries available for students.
"But the Mustique Charitable Trust bursary is not just a matter of some folks in Mustique handing you something that is tangible; money and a laptop. I think what we're seeing over the years is caring and an attitude towards improving the outlook of the bursary every single year," Dalrymple said.
The Trust has also put in place a mentorship programme and a social event for recipients to mingle and build networks with past recipients of the bursary.
And Lavinia Gunn, the current administration director of the Trust said that these initiatives are because trustees want to give recipients "every possible chance at success".
Recipients of this year's bursary are Shameka Alexander, who is pursuing a bachelors of education in Literacy Studies, Gabrielle Kydd, who is pursuing a bachelors of science in Social Work, Shakira London who is pursuing a bachelors of science in Youth Development with a minor in Management Studies and Avyeng Murphy, who is pursuing a bachelors of science in Management Studies.
Gunn said that the Trust has been facing a challenge each year, where there are not enough male candidates coming forward to seek funding amd that this was an issue worldwide.
Gunn, who will be retiring soon, announced her successor as Dularie Malcolm.
Malcolm, in brief remarks said that the objective of the Trust is to educate children, youths and young adults and to empower them to go far in life.
She encouraged recipients to give their best effort and to be reminded that they can achieve what they set out to do despite the challenges that they encounter.
Dr Kenneth Onu, local ophthalmologist and motivational speaker delivered the feature presentation at Saturday's event.