Posted on
'Second time' teen burglar sent to jail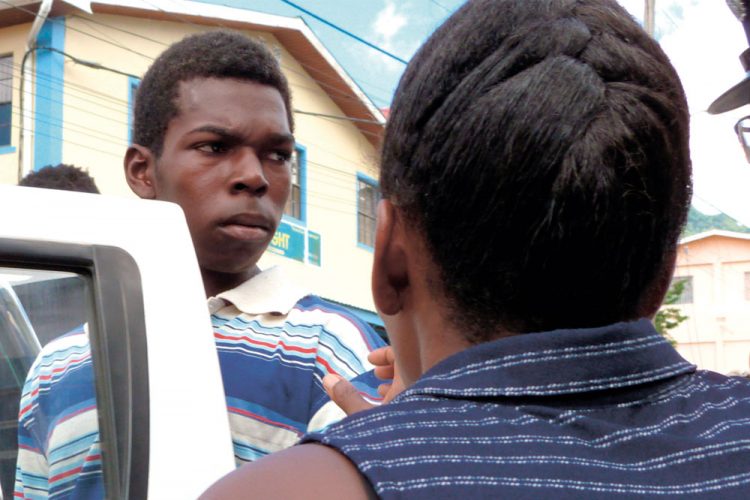 The 17-year-old second timer to the act of breaking into the Georgetown Police Station, who is already in prison, was sentenced to spend more jailtime on Monday.
Shemar James appeared before the Kingstown Magistrate's Court this Monday, with his co-accused Kevin Stapleton, 16 years, to be sentenced for burglarizing the police station in their area.
The two are reported to have infiltrated the station between 2 am and 5:45 am last Monday morning, and after doing so they are said to have broken the lock to the exhibit room. From there the duo stole three bikes, two motorbikes and a pedal bike, which were all exhibits.
James was sentenced after his co-accused, who had been given a second chance, received an order for counselling.
However, it became clear immediately that James would not fare as well as this.
Senior Magistrate Rickie Burnett stated that he could not treat James in the same way as Stapleton "for different reasons."
"One, you had a previous conviction for burglarizing the same Georgetown Police Station," he began.
He continued that James had also been sentenced the week before for handling stolen goods, namely an air rifle pellet gun, and had been sentenced to a year imprisonment for this.
Added to this, a one year suspended sentence which was given previously, had been activated by the pellet gun sentence.
Therefore, James had already begun serving two one-year prison sentences which were to run concurrently.
"I'll add on one year to your sentence, but it will be consecutive," the magistrate decided.
Defense attorney Kay Bacchus-Baptiste then made a query about parental guidance.
"Last week three of them were in front me…mother, father, son," the magistrate told her. "His brother was also one who was known to be committing the offence of theft," he added, also involving a bicycle. "I suspect that, maybe they want to ride bicycle they can't afford. That may be part of the problem," he continued.
"It is very sad when the parents who should be guiding you, are the ones misleading you," Bacchus-Baptiste intoned.
It was noted that James' mother has 10 children, and she is in her forties.
The attorney commented that it was 'really sad' and that, "We need a half-way house, we need to something that could help to reform people like him, because he, because his life ahead of him looks to me to be just repetitive jail."
The 17-year-old's face looked set as he left in the prison transport.