Posted on
Investors in Buccament Bay Resort sign head of terms of agreement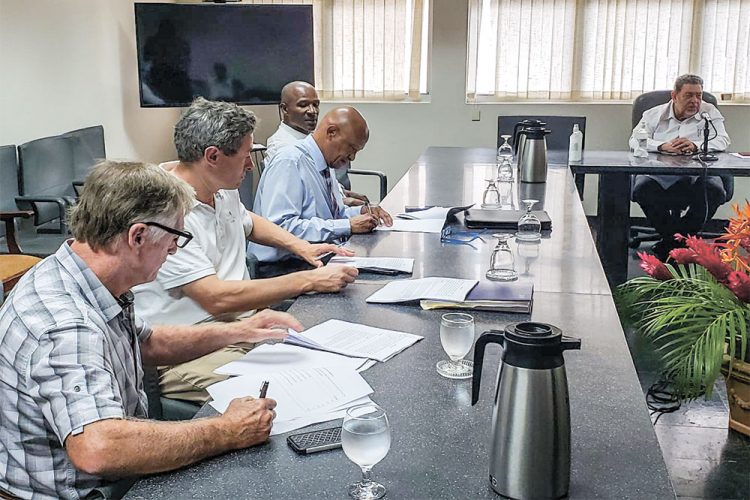 Three investors and trustees for the Buccament Bay Resort signed a head of terms of agreement this week.
Prime Minister Dr Ralph Gonsalves named businessman, Kelly Glass, a Scotsman, Jonathan Milne and Vincentian born property developer, Barry Ferdinand as investors in the project.
While speaking at a press conference on Tuesday afternoon, Gonsalves said the three men signed the document which demonstrates intent with Brian Glasgow of KPMG, who are the trustees in bankruptcy for Harlequin Properties Limited.
"It was a very complicated property; different sets of owners and complicated, practically and legally. So, negotiations have been very difficult between new investors and the trustees in bankruptcy," Gonsalves said, while noting that there are some other issues to be worked out.
He said that finance minister Camillo Gonsalves; former director general of finance and planning Maurice Edwards; chief surveyor Keith Francis; and Annette Mark, chief executive officer of Invest SVG were also present at Tuesday's meeting.
The Buccament Bay Resort began operations in 2011 but shut down in December 2016 after running into financial difficulties that resulted in disconnection of utilities and non-payment of salaries and wages to staff members.