Posted on
Police woman accuses Commissioner of sexual misconduct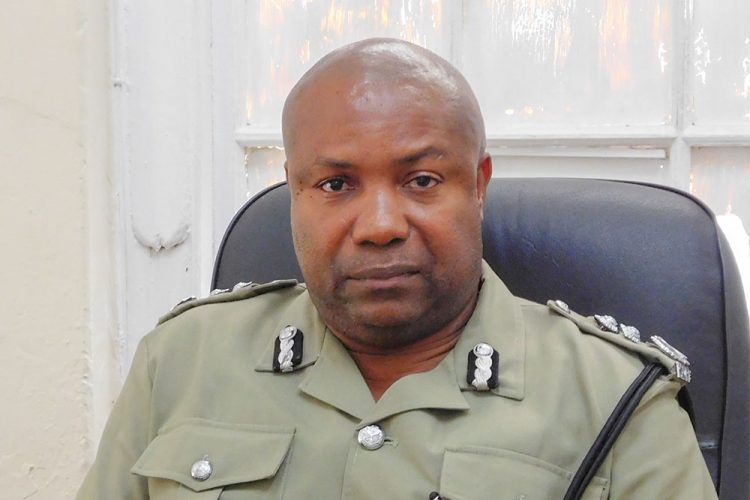 A female police officer has accused Commissioner of Police Colin John of sexual misconduct.
The accusation has come in the form of a letter which was sent to the Commissioner and copied to several others including the Prime Minister, the deputy Commissioner of Police and the Police Welfare Association.
An investigation is said to have been launched in relation to the allegations, and on Thursday, from his office at the Police Headquarters on Bay Street, while confirming receipt of the letter, Commissioner John said that he was not in a position to comment in detail on the issue.
He however denied all allegations of sexual misconduct and stressed that the accusations were false and that the recklessness of the claims will be proven in the near future.
Also, on Thursday, Minister of National Security and Prime Minister Dr. Ralph Gonsalves, to whom the Commissioner reports, said he was unable to comment on the issue as the factual and legal issues have to be looked at.
Head of the Police Welfare Association Sergeant Brenton Smith said on Thursday that he has not received any correspondence on the issue.
"If such a letter was forwarded to the Welfare Association it has not reached by desk as yet," Sergeant Smith said via telephone.
Reports are that the letter was sent to the Commissioner by the married female police officer and her husband, also a police officer.
The letter gave John seven days to respond to the accusation that he acted sexually inappropriately with the junior female officer.
A source with knowledge of the situation told SEARCHLIGHT that the letter was sent after the husband read WhatsApp messages of a suggestive nature between his wife and Commissioner John.
As recently as last week, the Commissioner made headlines when at the Kingstown Magistrate's Court, suspended police constable Ettian Charles alleged that the Commissioner was among a group of police officers who beat him so severely that he bled from his head and may have fractured a rib.
The Commissioner has denied beating Charles who has since been charged with murder. This latest matter against Charles is in addition to several other serious charges to which he must answer before the court.