Posted on
Grieving made even worse by social media comments – Relatives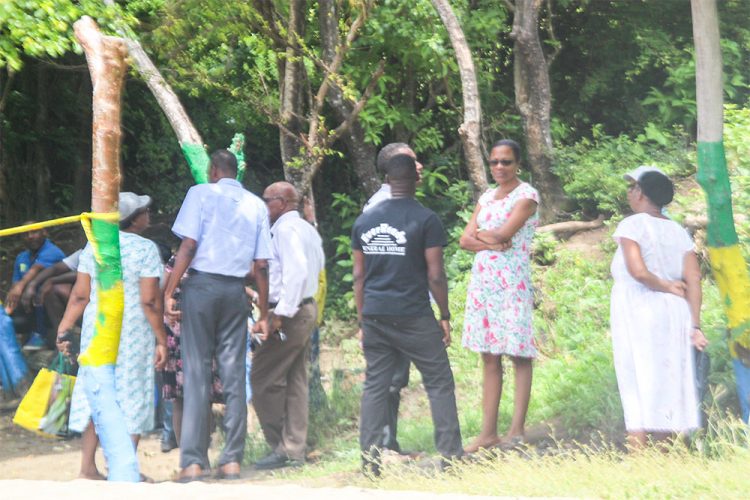 Relatives of a woman who died while bathing at the Questelles beach on Wednesday morning have expressed their dismay at comments made on social media about the death of their loved one.
At around 7 a.m., Nightra Patterson, 75, was observed floating face down in the seawater by a friend who had accompanied her to the beach. The friend ran for help, and the woman was pulled from the water and pronounced dead on the scene by district medical officer Dr Shoy, who was summoned to the scene.
Patterson is a St Lucian born, British national who has been residing in Plan, Campden Park with her Vincentian husband for the last 12 years. She and her friend were in the habit of visiting the beach on weekdays at around 6:30 a.m. for early morning sea baths.
On Thursday, Patterson's sister-in-law Cordelia Gibson said that persons on social media are making the family's time of mourning even worse with the comments some are making.
"I am seeing all sorts of things on social media and I don't know where they get these things from, I really don't know," Gibson commented on Thursday.
She said that persons are saying things like maybe Patterson's friend had something to do with her death.
"Saying things like, she was swimming and got into difficulties but that is far from the truth because she does not swim out.
"I don't know where these people get these things from. I was so upset at the way they report it and saying she was swimming and the friend could have helped her and who knows if the friend killed her.
"It is so upsetting and a difficult time for us and people are looking for sensationalism and it is really hurting to us and the impact it has on the husband is devastating," Gibson stressed.
An autopsy carried out on the deceased yesterday gave a seizure as the cause of death.