Posted on
Senior Magistrate tells traffic cops – 'be professional'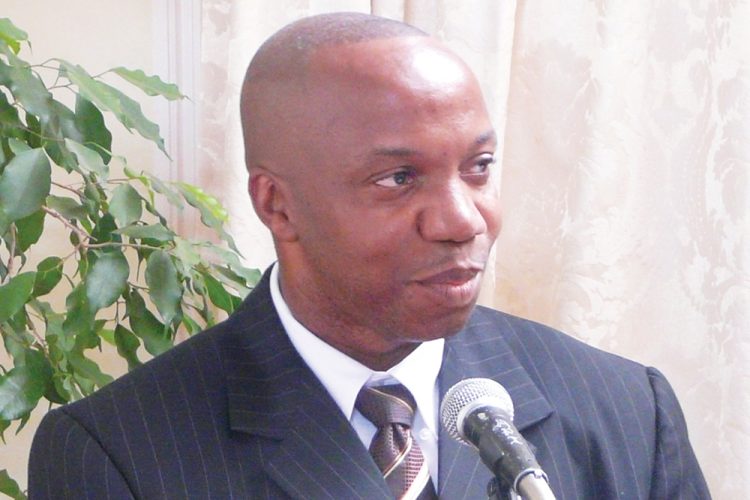 Traffic officers have been reminded that they should remain professional at all times when dealing with the public.
Senior Magistrate Rickie Burnett gave the reminder on Wednesday while traffic court was being held at the Kingstown Magistrate's Court. He said since he has been presiding over the court, van drivers have been complaining about the attitudes of traffic officers, and that the same names have been repeated.
"It is a pressured job, and sometimes the public is not as kind as they should be, and the police may react from time to time, but we have to remember that we are the trained persons, and we have to reflect that all the time," Burnett stated.
The magistrate told the traffic officers present that no matter the situation, they should remain professional when dealing with persons.
"It is of some concern to me that the same name or names keep coming up all the time," he continued, mentioning that there is a saying that 1,000 French men can't be wrong.
He said he chose to mention it as it had been on his mind, and he said that the prosecution could choose to respond or not.
Sergeant Parnel Browne of the traffic department of the Royal St Vincent and the Grenadines Police Force (RSVGPF) decided to respond.
"At mornings, most of the time, I am responsible for posting them wherever they're working," he began, saying that he had spoken with them at length just that morning.
"I even mentioned that if you give somebody 21 tickets in one day, and during that same day they commit themselves the 22nd time, it does not give you the authority to tell them "I am fed up of you," or talk with them like that, he said.
He assured, "it is something that we have been reiterating at the traffic branch, is that an offence has not been committed against an officer, it's against the state, and you have to approach everyone in a professional way."
He ended by saying, "I want to assure you that we will still reiterate that and hope that it does not repeat itself, to the few officers who might be guilty of not approaching motorists in a professional way."
The senior magistrate that said he may be a magistrate, but he is also a member of the public and walks and drives around, and sees things.