Posted on
Search on for two men who left Canouan on 24-foot pirougue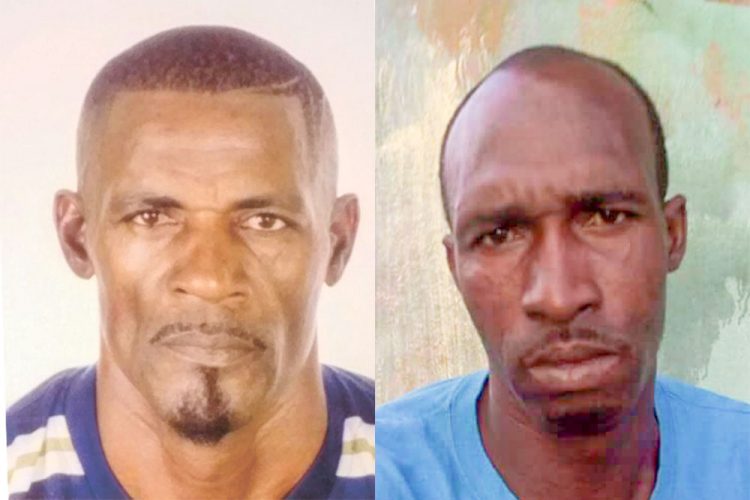 An out of work mason looking to make some money and an experienced fisherman were up to press time missing at sea.
A search was launched for fisherman Anthony 'Chad' Ballantyne and mason Anthony 'Duck' Cruickshank late on Wednesday after they left Canouan around 5 that morning, but did not show up in Kingstown, their destination.
The duo is said to have left the Grenadine island to bring fish to the mainland to sell at the Kingstown Fish Market.
On Thursday morning, Claudius 'OO' Bruce, the brother of Ballantyne, said his brother has made the trip on numerous occasions and he thinks they may have encountered engine problems.
Bruce told SEARCHLIGHT that his brother is a very strong swimmer and diver who spent most of his life fishing. He is praying that his brother is found, and hopeful as the 24-foot pirogue is sturdy and would not easily capsize. The boat is called "The good, the bad and the ugly" and is owned by Eli Slater.
"I feel stress, I ain't even catch myself yet I still having hope," said Bruce who added that his brother is the father of one son.
Cruickshank's girlfriend Soann Alexander said she is distressed about the situation.
Crying, Alexander told SEARCHLIGHT that this was only the second time her boyfriend was making the trip from Canouan to Kingstown to take fish, but he would normally assist with the fishing in Canouan. The couple are from Fair Hall and Cruickshank was expected to make his way home after dropping off the fish in Kingstown.
"I feel sad. I am praying they would find them," said Alexander who is pregnant.
There was at least one phone onboard, but calls to it have gone unanswered.
On Thursday, Lieutenant Ralphie Ragguette of the St Vincent and the Grenadines (SVG) Coast Guard said all queries should be directed to the Police Public Relations Department, but up to press time, persons attached to that department said they had not been updated.