Posted on
Every accused is entitled to legal representation – Bruce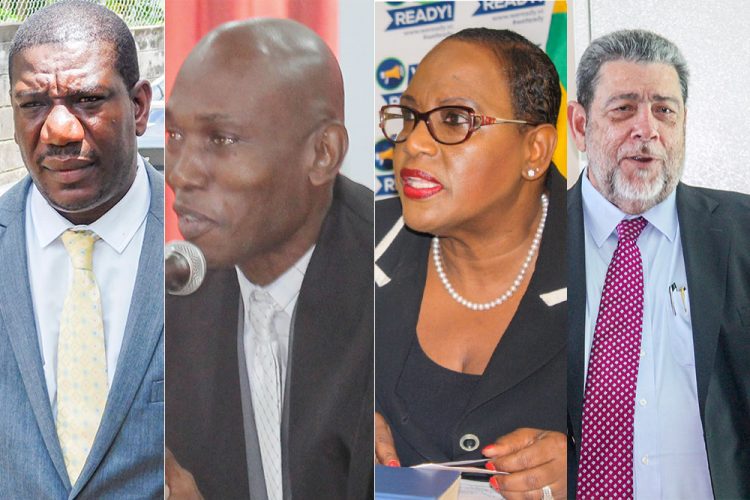 Defending the constitutional rights of his clients far outweighs the political aspirations of lawyer Israel Bruce.
A member of the New Democratic Party (NDP), Bruce is hoping to contest the South Central Windward seat in the next general elections.
He has come under fire recently for standing as defence counsel in certain criminal matters.
But Bruce says that defending a client does not mean that he is part of criminal activity or a supporter of criminal activity.
"Everybody who is charged is presumed innocent until proven guilty…I do not want people to form the impression that because I am involved in politics or because I am a politician I am going turn my back on people," Bruce told SEARCHLIGHT last Thursday.
He said that as a lawyer, he has committed himself professionally and wants persons to get it out of their heads that he will decide that he is not representing an accused person because he is involved in party politics.
"People are entitled to representation and I am a criminal practising attorney, so if you tell me don't defend this person because this person is charged for murder, the fact that I am defending that person does not mean I am supporting this person's allegation of killing somebody."
He added that if a person comes to him with a charge and he refuses to represent that person because he wants to be the representative in South Central Windward, that does not help him as a politician.
"…Because ultimately, today or tomorrow I get elected those same people can very well form the opinion that once a matter comes up within the body politic of the country where it would affect me personally, I am likely not to address that matter because I would personally be affected. I want it to be known that is not part of my political DNA," said Bruce while noting that people's constitutional rights far more outweigh his political aspirations.
He however said he will not touch certain matters including those which are unethical or are matters in which he has an interest in the outcome.
But he will not refuse matters on the basis that his political or religious organizations do not support it.
"I do not support homosexuality but if somebody is accused of being involved in homosexuality and badly assaulted and comes to me what am I supposed to do?" Bruce questioned.
"If it means that people are going to be uneasy and not support me at the polls let it be, but I have a professional responsibility," stressed Bruce.
His stance is supported by Speaker of the House of Assembly Jomo Thomas, also a lawyer by profession.
Thomas said in his September 23 'Plain Talk' article which was published on Facebook that lawyers can defend anyone they want to.
"Populism is growing especially among those who eye electoral politics. Radio personalities mindlessly back politicians into a corner.
"Rather than explain the role of lawyers, the Constitution and the law as well as the centrality of important concepts like innocence until proven guilty, due process, free and fair trial, the impression is now given that lawyers are doing something wrong when they uphold the Constitution and represent even the most unpopular clients, many of whom are later found not guilty because there is an insufficiency of evidence," said Thomas.
Senator Kay Bacchus-Baptiste, a practising criminal lawyer who hopes to contest the West St George seat on an NDP ticket in the next general elections has come in for similar criticism by some members of the public, and when he was in opposition and a practicising lawyer, Prime Minister Dr Ralph Gonsalves was also similarly criticized.