Posted on
Invest in CCTV security systems – Minister Gonsalves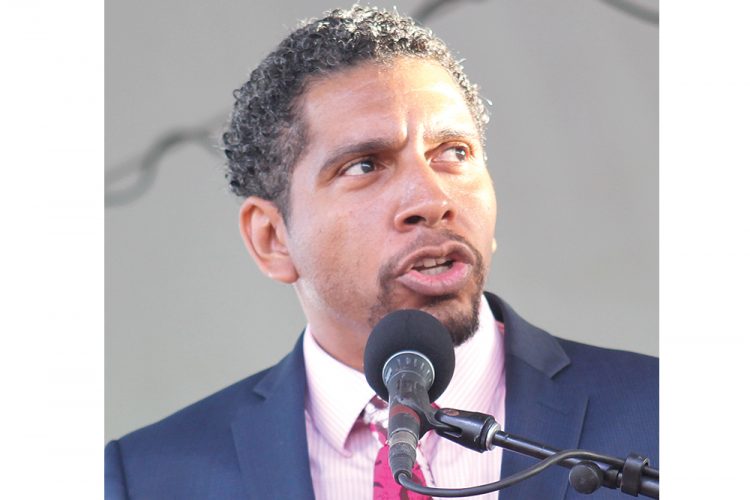 The government is encouraging the private sector to invest in their own security by installing closed circuit television (CCTV) cameras.
And to support the initiative, duty free concessions are being offered on certain types of CCTV cameras.
Minister of Finance Camillo Gonsalves told reporters recently that during the budget process at the beginning of the year, the government announced duty free concessions for businesses willing to purchase CCTV cameras of a particular quality.
He said businesses should consider CCTV cameras that can be networked, have low light capabilities and are high definition.
"Many times, people buy cheap cameras from Amazon and they can't see the facial features of the people," said Gonsalves while explaining the need to have specific types of CCTV cameras.
He noted that hotels have long been given tax breaks on CCTV, but they invest in CCTV to secure their cash registers and bars and he is encouraging them to now invest in equipment to secure their premises.
Gonsalves noted also that the Commissioner of Police and a government delegation recently held a meeting with hoteliers and business people along the south coast of the mainland during which they discussed matters related to security.
"… And we again suggested that they buy CCTV…we would provide spaces on poles and we shared the specifications," said Gonsalves.
The finance minister said this country is currently in negotiations with Taiwan to assist in placing CCTV cameras at high traffic areas in the country including at bus stops.
"They will be networkable to the police and we begin this year with a pilot project, 20 to 40 cameras and roll out next year a more nationwide network with CCTV," Gonsalves revealed.
He added that the government does not have the capacity to put CCTV cameras on every pole, so they are asking the business community to help as a partnership can be forged that will assist the government in what they are trying to achieve.
Over the last few months, several crimes have been solved utilizing CCTV. On September 11, an assault on a woman at Indian Bay was caught on CCTV and led to the arrest of a man.