Posted on
Youth nabbed in connection with assault on Indian Bay woman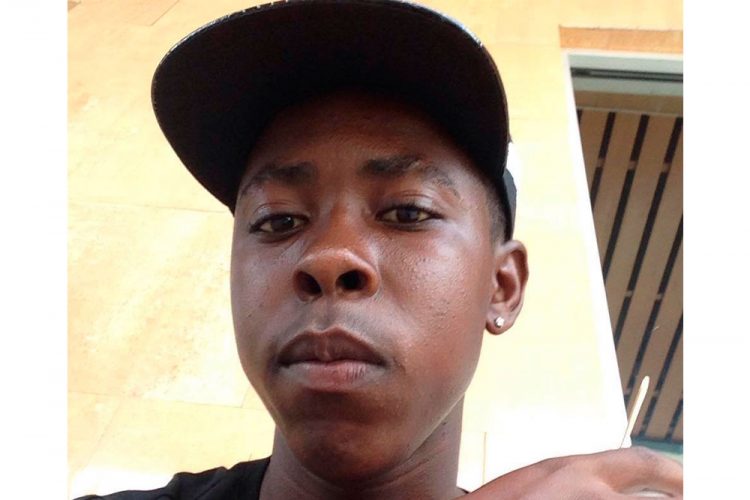 Terrano 'Tone Boss' Samuel of Troumaca is expected to be charged with the September 11 assault of a 32-year-old woman of Indian Bay.
The attack on the woman, which took place near a deserted hotel at the Indian Bay beach, was captured by closed circuit television (CCTV) and shows a man walk into the footage area at 1.39 p.m. The footage also shows a woman in the sea, as well as two dogs.
The man, dressed in a blue vest and a pair of short pants, hides behind a wall and when the woman leaves the beach and walks past the hotel, he runs up to her. The woman turns, sees the man and swings at him with her towel.
The two begin to tussle and end up behind a wall and are partially hidden after which the woman apparently kicks the man, causing him to fall to the ground and come back into view. He gets up and goes out of view of the CCTV for a while, after which he comes back into view, picks up two unknown objects from two different locations on the ground and makes good his escape.
The police issued a press statement one day after the attack, stating that their investigations resulted in 18-year-old Samuel being taken in custody.
"The Commissioner of police Mr Colin John will like to thank the general public for providing valuable information that led to the arrest of Mr Samuel, and the officers attached to the Rapid Response Unit and those stationed at the Calliaqua and Chateaubelair police stations for their prompt response in effecting the arrest of Mr Samuel," the release from the police said.
The CCTV footage of the incident, which was widely circulated on social media on Tuesday night resulted in several people identifying Samuel and at least one person tagging the teen, requesting that he give himself up.
Up to press time, Samuel had not yet been charged.