Posted on
Stage set for 2018 KCCU National Dance Festival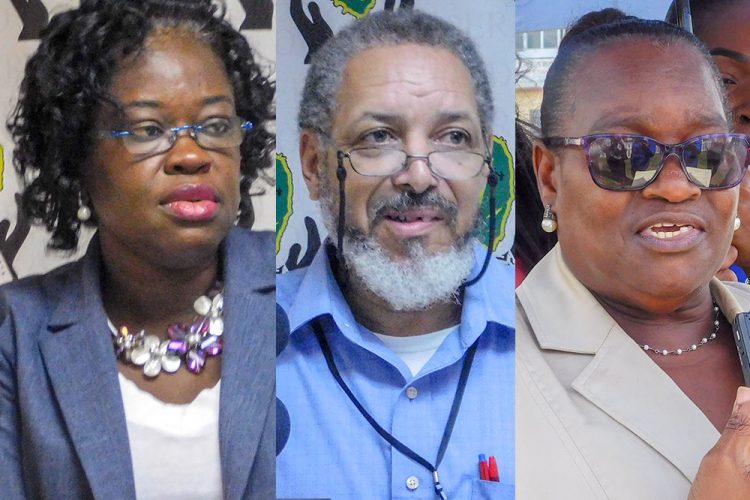 Members of the public are encouraged to support the staging of the 13th KCCU National Dance Festival when it begins next month.
The festival, which is held biennially, is slated to begin on September 8 when preliminary competitions will be held for each genre on every weekend in that month. This is all leading up to the grand finale and awards scheduled for October 6.
"It is important to highlight that one of the objectives of the National Dance Festival is to provide an avenue for dancers' talents to be showcased and rightfully so, the Ministry of Tourism, Sports and Culture and the Kingstown Co-operative Credit Union, KCCU, continue to provide that platform where all dancers get the opportunity to showcase their dance prowess at the Peace Memorial Hall," said Maxine Browne, dance development officer.
Browne, in her remarks at a press conference last Tuesday, encouraged the public to make time to "support the hard and dedicated work of the choreographers and the dancers as we try to deepen your appreciation of dance and the performing arts."
Chief cultural officer, Anthony Theobalds said a lot of training and rehearsal goes into the final product that the audience sees on stage.
And he extended thanks to all persons who work behind the scenes to make the dance festival possible.
Theobalds said that the festival can serve to boost the country's tourism product. And in extending words of advice to dancers, he said that performers should put as much work into management and the business aspect as they do to their art.
"As the dance festival provides showcase of talent, you have to take advantage of the opportunities to perform at hotels, to put on special programmes so that when people are visiting, they can come out and see a show. There has to be work invested into the rest of the business of cultural activity," the chief cultural officer said.
Cynthia Hope-Browne, president of the Kingstown Co-operative Credit Union (KCCU) said that the credit union contributes at least $300,000 in the sponsorship of the festival.
The president expressed pleasure in being able to partner with the tourism ministry in the hosting of the event, as they have been sponsors of the event for 24 years.
"One of KCCU's strategic priorities includes meaningful community responsiveness therefore we uphold our social responsibility through the support of our communities and nation building. We also support small groups and other worthwhile social causes," Hope-Browne said.
Eligible participants in the National Dance Festival includes dance troupes in schools, both primary and secondary and other community groups including churches and colleges.
On September 8, the preliminary competition in the traditional and creative folk dance genre will be held.
The preliminary competition for modern dance will take place on September 15 and the competition for social dance will be held on September 22.
And the preliminary competition for the popular dance category will take place on September 29.