Posted on
Religious group holds vigil for slain bishop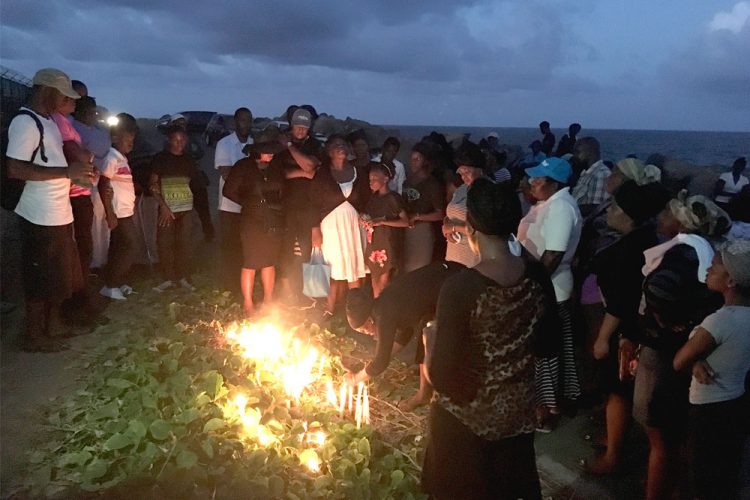 As the sun set and darkness fell over Argyle yesterday, members of the Spiritual Baptist faith and persons from other religious denominations gathered near the Cayo Heritage site for a short, candle light vigil in mourning of slain Spiritual Baptist bishop, Ian Garfield Enoch.
The group visited the village, where Enoch's body was discovered on Saturday morning wrapped in a sheet with chop wounds to the head and neck.
A black flag could be seen flying from one of the huts late yesterday evening, in the village which is located near to the Argyle International Airport.
The gathering then moved on to a nearby area where they lit a number of candles and took turns leading in song and prayer.
Enoch's wife, Teckla Enoch was dressed in black from head to toe and bent over several times to re-light candles that blew out in the windy area.
At one point, she began praying for strength for herself and her family.
And she thanked God for family and friends who will support her in her time of grief.
After a final song, the crowd dispersed and the widow was supported by two persons as she made her way back to a vehicle.