Posted on
Six-time Soca Monarch returns to competition after 2-year break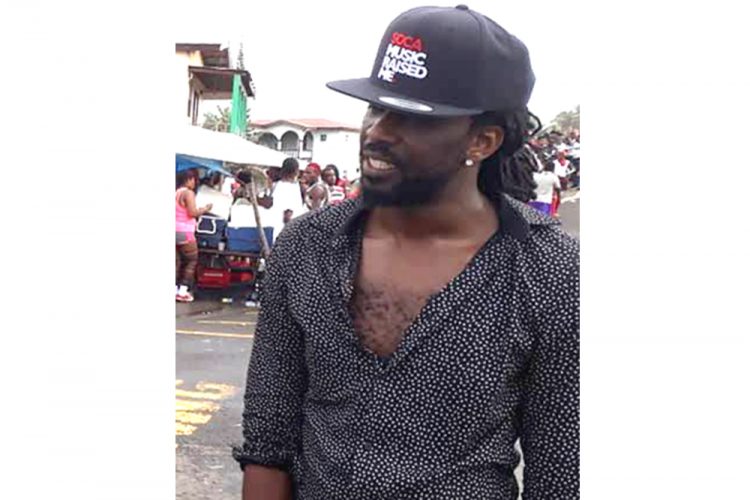 Gamal "Skinny Fabulous" Doyle
---
Gamal 'Skinny Fabulous' Doyle is back in the national Soca Monarch competition.
But the "Head Bad" and "Avengers" artiste is asking his Soca fans not to use his re-entry into the arena to re-ignite hostile and vicious tribalism.
"Fireman (Delroy Hooper) and I are very cordial and cool with one another and this is not a time to re-ignite the venomous attitude that persons had towards either of us because they supported one of us," Doyle told SEARCHLIGHT in an exclusive telephone interview on Monday night.
"Fireman and I are really good, and I am back, just as a direct response to fans," he noted while sitting on a LIAT flight on the tarmac of the Argyle International Airport (AIA).
Doyle, who has won the national competition six times, revealed that he is also coming back to competition as he observed a decrease in attendance since his absence in 2016 and 2017; he is also using the opportunity to reconnect with his fans.
"I feel like this is 10 years now since I won my first Soca monarch, so I feel like it is a nice little give back to the people," said Skinny who added that over the years, he has tried to steer people away from the tribalism and the aggressive side of the event, but he was unable to do so, so he opted to quit.
"It is just part of the cultural fabric of St Vincent and the Grenadines, so it is like you can't really fight it, the most you can do is try to put a positive energy in it so that people don't take it so vicious and start to show hostility to other artistes because of their support for another artiste.
"It was never about outgrowing the competition, it was about realizing that the competition almost forces you to be something that you shouldn't just because the competition breeds a type of environment that ends up not being productive for an artiste."
"The fans are requesting it and I can't really ignore the people; the people need me, so I can't be like 'you all can beg me to come back all I want but I not coming,' so the decision was really based on one, I don't want to see the premiere event in SVG decreasing in numbers because the excitement keeps fading, but also just a direct response to the people, the fans," Doyle reiterated.
Laughing, he said that technically, he is coming to defend his title because when he last competed in 2015, he won.
"To me, this is a friendly bacchanal, so I just want people to come out and support everybody and understand that all the artistes put a lot into their performances.
Don't come and undermine anybody's performance by not showing support. Support everybody.
Doyle however noted that he has not chosen the song he will perform.
The international Soca bard first won the Soca monarchy in 2008 with "Head Bad" and again in 2009 and 2010 with "Beast Let Go" and "Charge Up" respectively.
He placed second in 2011 with "Cave", then won again in 2012 (Monster) and 2013 (General). He was second in 2014 with "Red Button" then won his sixth crown in 2015 with "Mash Up International". He also won the Ragga Soca competition his first time competing in it in 2015 with "This Island Is Mine," a collaboration with pannist Rodney Small.
The preliminaries of the Soca monarch competition will be held on Saturday, June 23 on the tarmac of the decommissioned ET Joshua Airport, with the finals on Saturday, July 7 at Victoria Park.