Posted on
Duo charged with burglary, theft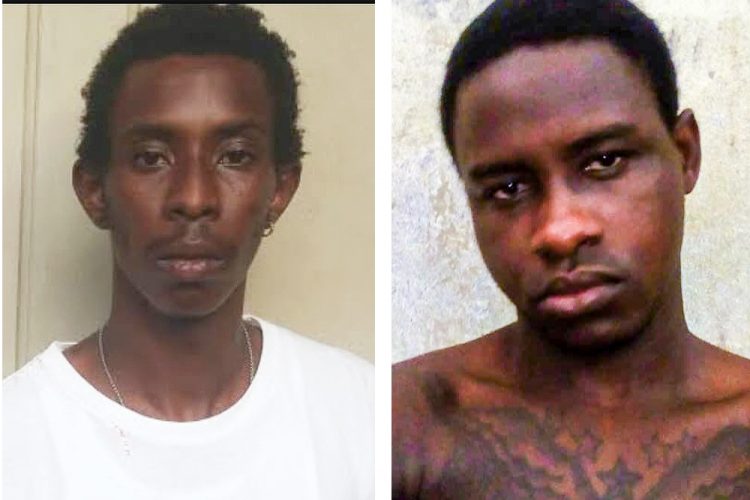 Two young men appeared at the Serious Offences Court (SOC) yesterday, charged with the burglary and theft of nearly $22,000 from the Allan Smith Family Bakery.
Romando Andrews, 27 years of Clare Valley/Peruvian Vale/Diamond and Quincy Boyde, 26 years of Rillan Hill/Ottley Hall, are charged that they, between July 11 and 12 stole cash amounting to $21,870 from the bakery, the property of Allan Smith of Villa.
Additionally, the young men, without lawful excuse, are said to have damaged, one Guardall Safety Vault valued at US$2000, also the property of Smith.
The defendants maintained their innocence on all counts.
Chief Magistrate Rechanne Browne set bail at $30,000, with one surety. Furthermore, she ordered that they must report to the Questelles police station every Friday, and placed them on a curfew between 7 pm and 6 am.
In relation to this matter, Boyde and Andrews will next appear at the Kingstown Magistrate's Court on September 23.
However, the duo cannot attain freedom as yet, as bail has been denied to them on numerous charges related to an alleged burglary and attempted burglary of a restaurant and supermarket at Peruvian Vale. Andrews, Boyde and another by the name of Jemark Jackson were brought to court on Wednesday, where charges in relation to the August 8/9 incident were put to them.
While four burglars were suspected to have broken into the adjoining buildings of the RUBIS gas station at Peruvian Vale, one suspect, 21-year-old Keithon James was shot by police near the scene and later succumbed to his injuries.
The decision to not grant bail for the Peruvian Vale incident will be reviewed on Monday, August 17.