Posted on
Double name man on $10,000 bail for shotgun possession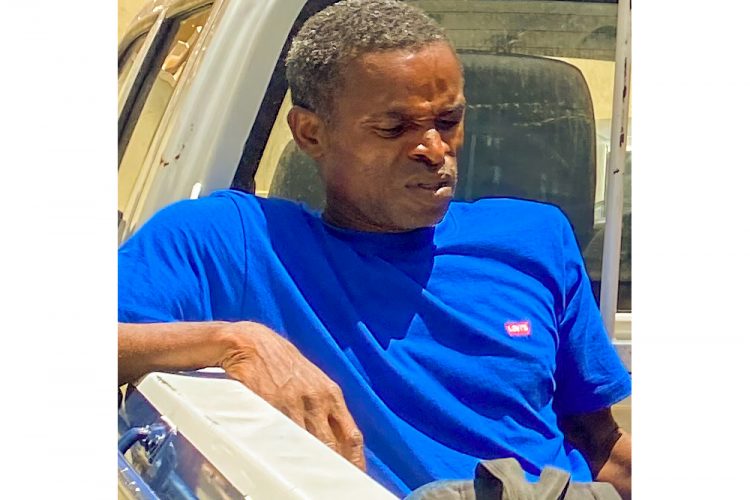 A man who apparently uses two names, but did not give the police the name on his Identification card, has been allowed bail of $10,000 for possession of a shotgun without a license.
The man in question was brought to the Serious Offences Court on Wednesday, August 5. However, before the charge could be read to him, defense lawyer Grant Connell indicated that his client should be referred to as Victor Harry "also known as", another name with the surname Delplesche. The lawyer said that these were his instructions.
Chief Magistrate Rechanne Browne told the lawyer that in that instance, the instructions she follows would come from the prosecution.
"Well I'm guiding the court, I wouldn't want to mislead the court. According to my instructions he is aka Delplesche as well," Connell stated.
Senior Prosecutor Adolphus Delplesche asked 'Harry' what name he gave to the police and he responded that he gave them the name Victor Harry. He said he uses both names.
The chief magistrate commented that if the defendant gave the police a name he is not using something else may "might spin off of this."
She asked what name is on his Identification card, but was told there was none there.
"So this is a learning experience for the police," Connell noted, saying that they shouldn't just take the name and write that, but check the Identification card and the records as well.
"Your honour if I may say when a police approach an individual and ask what is your name, whatever name you give the police, that's your name," the Senior Prosecutor rebutted, "If it is found out after that he gave the police a wrong name…he commits an offence. And that's what he would have done."
Following this, the chief magistrate read the charge to him using both names. It was put to him that he did on August 3, at Tucker Bay, Richmond, have in his possession a 12-gauge firearm, serial number A111913, without a license under the Firearm's Act.
The prosecutor did not have an objection to the defendant's bail with a surety attached. However, when asking that his travel documents be surrendered, the senior prosecutor asked him if he has an ID card. The defendant said that he does.
"What name is on the ID card?," the prosecutor asked him, and he replied "Delplesche."
When asked why he gave the police the other name, he said that he had been charged under that name before.
Connell rose to indicate to make the point that it was a good thing that it was pointed out then.
"…Because if counsel didn't make it aware to the court the prosecution, the police get fool, everybody, even the good chief at the coast guard," he quipped. "You can't ask people just like that," he said, and told them this approach was wrong.
"So you must give him credit for bringing a drastic…this is a paradigm shift in the police approach now, because they go ask for ID card," he concluded.
"You cannot give a man credit for being dishonest. He has been dishonest. Paradigm shift or no shift," the prosecutor returned. It does not have to do with competency but rather, "People expect you to be honest. That's the general principle the world over. You are expected to be more honest and if you're dishonest you should pay for your dishonesty," Delplesche said.
With that having been said, the prosecutor asked for the ID card, and his passport, both in the name of Delplesche to be surrendered to the court.
The prosecutor asked the defendant if he had a driver's license. Harry/Delplesche insisted he did not have one even after he was asked more than once, but when asked if he had ever driven he responded, "Yeah" in a tone that suggested there was an implied "of course".
Other than his travel documents being surrendered to the court it was also asked that reporting conditions be attached to his bail.
The magistrate set bail at $10,000 with one surety, and reporting conditions to Questelles police station twice a week on Mondays and Thursdays. Stop notices at all ports of entry and exit were put in place, and he was told to surrender all travel documents.
Harry/Delplesche will return to court on September 3.