Posted on
Young mother jailed for trafficking and attempted export of marijuana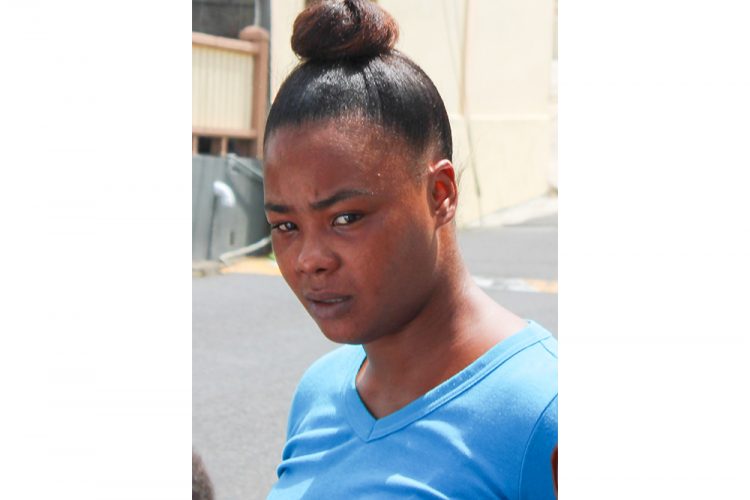 A 24-year-old mother of two, who was caught at the Argyle International Airport (AIA) with a suitcase jam-packed with marijuana, has been sent to jail on a river of tears.
Last week Tuesday, Cushalee Cozier pleaded guilty to possessing 36.24 pounds of cannabis, drug trafficking and attempted export of marijuana (a controlled drug) offences.
The young woman was first charged in October 2019, but recently secured the services of counsel Grant Connell after not being legally represented before. After certain "misunderstandings" were pointed out to her, she acknowledged that she committed these crimes.
Therefore, Connell told the court that it should be considered that his client pleaded guilty at the first available opportunity.
It was revealed that Cozier was nabbed at AIA during the afternoon of October 30, 2019. A police officer on duty at the airport "acting on information received" was sitting in the departure check-in area waiting for Cozier to arrive.
The 23-year-old (at the time) walked in with two suitcases in tow, a small one and a larger hard plastic suitcase, and went to the LIAT check-in counter. The officer on duty went to observe Cozier's luggage pass through the screening machine, and saw seven packages.
When summoned to the baggage room, the young lady told them: "the suitcase is mines and my uncle packed it."
The suitcase was opened and the wrapped packages could be seen. When this suitcase was opened at the Serious Offences Court, the large packages could be plainly seen filling the inside.
Firstly, Connell noted that his client had a rough childhood, and became a mother at 15 years old. Further, she has to support two children, a six and nine year old, without the help of the father, who is no longer alive.
Connell submitted that the unemployed Cozier was used as a mule by someone who she spoke with in Barbados. She was apparently told that she would be met at the airport by a man who would bring a package for her. Connell said that this man told her how difficult they would make her life if she refused to take the package.
Just as the court was surprised when the suitcase was opened, this was the same reaction Cozier had had when the airport officers opened it in 2019, he said. Her knowledge of the situation was last minute, and she acted under duress.
She was exploited, the counsel noted, as she was without a job, and had two children to maintain. However, Cozier was not paid to do this, and only wanted to "seek greener pastures".
There was no sophisticated concealment of the drug. "…Even the blind can see that", Connell remarked.
During the time her lawyer mitigated before Chief Magistrate Rechanne Browne on her behalf, the 24-year-old continued to shed tears. Seeing this, Connell noted that he knows some people come to the court having mastered crocodile tears but he assured that Cozier's tears were not. Instead, they were the tears of a lady who had gone through "quite a bit." It is unfortunate that persons would use these circumstances and abuse young women, he noted.
Prosecutor Adolphus Delplesche described the matter as a very troubling one. He noted that this is a situation where there was an attempt to get through St Vincent and the Grenadines' borders. He also mused that the accused person is someone who doesn't have the means to pay a fine, and has dependent children. Nevertheless, after discussing with his colleagues at the Director of Public Prosecutions (DPP) office, he considered that a fine would be appropriate.
Cozier had just got a job, and would not be able to pay a fine immediately, her counsel submitted. He asked that a suspended sentence be imposed.
The chief magistrate doubted the effectiveness of the imposition of a suspended sentence. She said that Cozier had been placed on an 18 bond that was active at the time of the offence. "So she has no regard for sanctions imposed by the court," Browne said, contemplating how a suspended prison sentence could act as a deterrence.
On Thursday, Browne handed down prison sentences of one year, and five months for the drug trafficking and attempted export offences. However, for possession of the drug, Cozier was sentenced to one year and two months imprisonment.
All terms will run concurrently.
She has already spent six months on remand in relation to this offence.