Posted on
Security guard ordered to stand trial for murder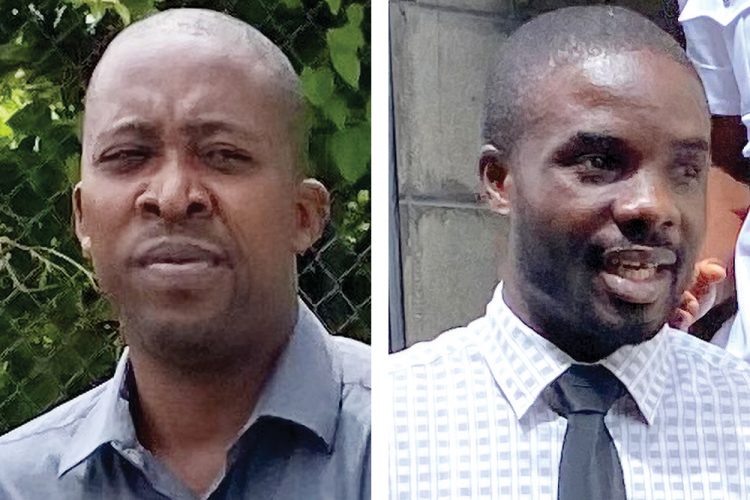 Security guard Vandyke 'Dez' King will appear at the next available assizes of the High Court to enter a plea for the charge that he did murder his girlfriend, Mickeisha Gumbs.
King was 35 years old when, in March of this year, he was accused of, with malice aforethought causing the death of his girlfriend of five years.
The defence was supportive of a paper committal being conducted instead of a preliminary inquiry, which meant that the prosecution would provide a brief of their evidence to the defence and the court.
On Tuesday, July 7, the court perused the witness statements and anything prejudicial to the accused was omitted, such as hearsay evidence. This was policed by defence attorney Ronald Marks, the prosecution and Chief Magistrate Rechanne Browne.
Following this, King was committed to stand trial at the High Court.
At the end of the paper committal, Senior Prosecutor Adolphus Delplesche complimented PC 483 Edmond Ollivierre on a job well done, even in the statements that he took from the witnesses.
The chief magistrate concurred, telling the officer that it was well put together.
After the matter and court was finished for the day, the accused was visited by women, and then taken away in the prison transport. He made efforts to hide his face from the cameras as he has done in the past, and this time he used a large envelope to do so.
Earlier this year, on March 7, the nation was shocked by the death of Gumbs, a 26-year -old Park Hill resident, who was ambushed on her way home, while carrying her one year old toddler in her arms. She was stabbed and her throat cut.
This was not the first murder for the year 2020 that was alleged to be rooted in domestic violence.
Civil servant Mitchell 'Mitch' Israel appeared before the Serious Offences Court on February 3, charged with the murder of his wife of 15 years, Cuban-born nurse Ariana Taylor. Taylor was gunned down on the compound of the St Martin's Secondary School on January 30, while she was awaiting one of her sons.