Posted on
Barber beats rape charge, but must pay for damage to property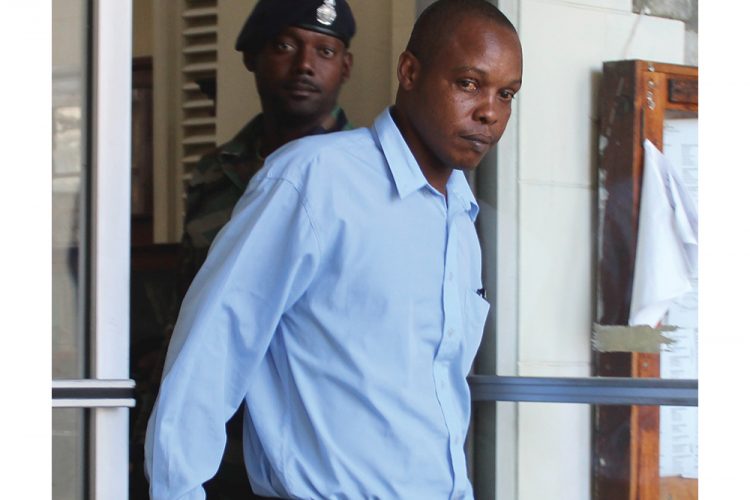 The High Court has ordered a 40-year-old barber who ripped the skirt and belt of a woman during a sexual encounter to compensate her $75 and pay a fine of $500.
Alaska Williams was charged with four counts, but after a full trial, he was acquitted by the jury on two counts of rape and one count of attempted rape.
However, he was convicted for causing damage to property.
Sentencing for this conviction took place last Friday, July 3.
According to the defence, on August 27, 2016, Williams invited the complainant to a house in Rockies, where they intended to have sexual intercourse.
The two knew each other before this, as the barber would help this woman out financially from time to time, and the two had one sexual encounter prior to this date in August.
While at the house, Williams and the woman engaged in consensual sexual intercourse. "The jury found that during the encounter the prisoner did burst the complainant's belt and ripped her distressed denim skirt," Cottle stated.
Therefore, Williams was found to have destroyed a $50 skirt, and a $25 belt.
In providing some information about his client for the purpose of sentencing, defence lawyer Ronald Marks indicated that he runs his own business and employs persons. He said since his client was remanded, his (Williams') home was burglarized and household items taken. The barber is the father of three children.
Justice Cottle commented, during sentencing, "I hope that at least one of his children is a daughter and he will give some thoughts as to whether or not he would want anyone to treat his daughter the way," that the woman in this matter was treated.
That having been said, he noted that had this charge not formed part of a more serious indictment, it would have been unlikely to engage the attention of the High Court. Given the value of the items damaged "this matter would most likely be brought before a magistrate," he stated.
The complainant informed that she had been traumatized by the incident, and that it affected her psychologically for a long time.
Cottle then went on to revise the victim impact statement. "She continues to have trust issues and she urges the court to impose a suitable custodial sentence," the Justice noted.
There are currently no sentencing guidelines for this offence, Cottle said. "I wish to say from the outset that I do not think that this is the type of offence which would usually attract a custodial sentence," the judge concluded, adding that he believed incarceration should only be the "last resort", when no other form of criminal punishment may be applied.
On the other hand, he condemned Williams' actions, noting that although the two were in a relationship, there remains no excuse for violence.
"…Violence towards partners has to be discouraged always and in the strongest of terms," Cottle stated.
Additional points taken on board were that the offence was unplanned, and the offender had no previous convictions.
Cottle determined that a fine and order of compensation would be sufficient, and ordered that the $500 fine and $75 compensation be paid by July 10, or Williams would have to spend two months in prison.