Posted on
Second Layou man charged with armed robbery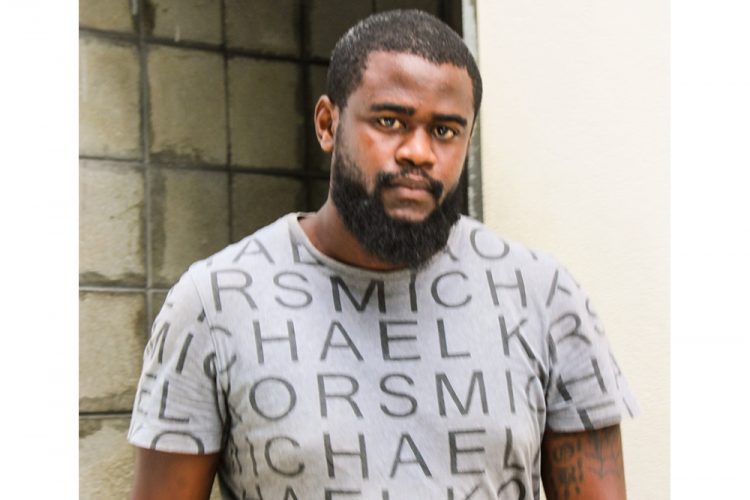 The defense lawyer for a Layou man charged with armed robbery has successfully argued for his client's bail despite investigators expressing concern about a spate of robberies in the district.
Last Wednesday, June 24, the police brought Raunel Mapp of Layou to the Serious Offences Court, where the indictable charges were read to him.
On May 2, in Layou, being armed with a gun, Mapp is accused of robbing Mario Baptiste of Campden Park of a Samsung Galaxy s6 cellular phone, and wallet. Additionally, on the same date and in the same place, he is alleged to have robbed Delanto Lewis of Campden Park of a BLU studio 5.5 cellular phone.
Senior prosecutor Adolphus Delplesche raised an objection, on behalf of the prosecution, to bail being granted to Mapp.
He informed the magistrate that there was a spate of robberies that had been going on in that district in recent times. The prosecutor said that the investigators have detected a particular pattern and were asking for time to dig deeper in their investigation, and see whether the pattern continues or ceases. Therefore, the granting of bail will hinder the flow of investigations, he submitted.
Counsel Grant Connell who represents the accused noted that what the police were doing was digging and conducting a fishing expedition. He said that the police kept his client for 48 hours (previously) without charging him, and Mapp was then released by the police. His client was again asked by the police to return after this, Connell said, and he complied with this.
The lawyer cautioned that the reason bail was available was so that a sentence would not start, and reminded that conditions could be attached to the bail to 'shackle' his client.
The prosecution countered, saying that the concern was not whether the accused surrendered himself to the police, but the spike in the offences.
Connell rebutted "but what does the spike have to do with him (Mapp)?"
The prosecutor was back on his feet after Connell, reminding that although bail is a right, the law allows that in certain circumstances an accused be remanded.
Connell then rose, to indicate that his client had a job interview on one of the days that the police asked him to come, and he didn't go to this interview, because he knew he had to go see the police. His client is a virgin to the law and it isn't the case that he(Mapp) had crossed the law many times before, the lawyer added.
After consideration the chief magistrate granted bail of $5000 with one surety to Mapp. Reporting conditions twice weekly to the nearest police station, and a nightly curfew were imposed.
Mapp is the second Layou man to be brought to the court on charges of armed robbery within a matter of days. Oranson Garraway preceded Mapp in being charged with, on May 2, in Layou, being armed with a gun, robbing Mario Baptiste of Campden Park of a Samsung Galaxy S6 cellular phone and wallet. Equally, Garraway is also charged with robbing Delanto Lewis of Campden Park of a BLU studio 5.5 cellular phone.
However, Garraway has additional robbery charges. The 21 year old has also been charged with the armed robbery of Kenniel Neptune of Richland Park of a Samsung s10.
Added to this, he and another, Juran Alex Williams, a 21-year-old Electrical Assistant of Barrouallie, have been jointly charged with two robbery charges.
They are accused of robbing, at gunpoint, a 32-year-old self employed man of Belair of a Samsung Galaxy J3 cellular phone and EC$300 in cash, as well as a 23-year-old unemployed man also of Belair of a quantity of personal items valued EC$800. These offences are said to have occurred on May 25, in Belair.
Williams was given bail in the sum of $5000 with one surety, and must report to the Barrouallie police station weekly. However, Garraway was recently sentenced for unlawful assault, and possession of illegal firearm and ammunition, and he has to spend a four year, four month term in prison. Therefore, bail is not currently a consideration for Garraway.