Posted on
Preliminary inquiry to begin in June for Mitchell Israel's case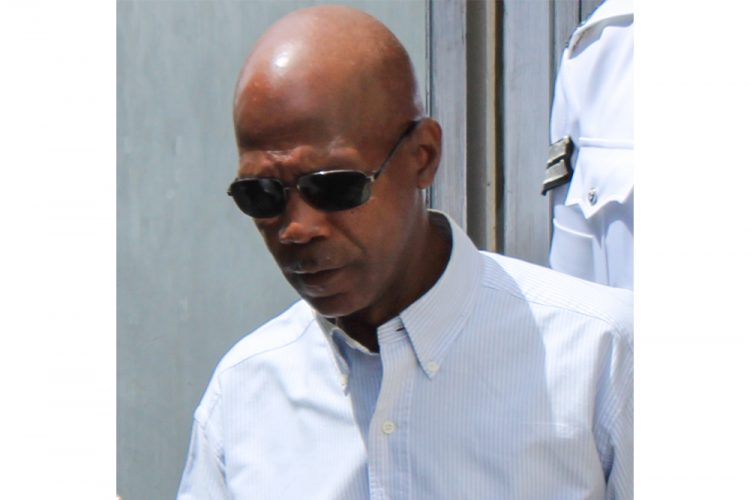 Barring any unforeseen circumstances, the preliminary inquiry looking into the evidence against accused Mitchell 'Mitch' Israel, charged with the murder of his wife, nurse Arianna Taylor will begin next month.
Israel appeared at the Serious Offences Court (SOC) yesterday, May 18, without legal representation.
When the matter was called by Chief Magistrate Rechanne Browne, the prosecution, represented by Senior Prosecutor Adolphus Delplesche, indicated that they were seeking one more adjournment before they should be ready for the preliminary inquiry.
He informed that the file is at the Director of Public Prosecution's (DPP) office, and was being perused by crown counsel Karim Nelson.
Therefore, the date set for the beginning of the inquiry is June 25.
Israel is on remand as bail is not open to him given the nature of the charge. When the accused left the court, he donned shades and used his 'Land' leather file holder to block his face from the camera.
Whereas the accused was reported to be "visibly nervous" when he was first charged and brought to court on February 3, he seemed to be more relaxed at this visit to the courtroom, almost four months later.
The 57-year-old civil servant is charged with an act that shocked the nation when it occurred on January 30, 2020. Taylor, Israel's wife and mother of two of his sons, was gunned down in cold blood at approximately 3:30 pm, on the compound of the St Martin's Secondary School while she was in the process of picking up her son.
It is said that her assailant left the scene following the attack, driving a grey Toyota Harrier.
The Cuban-born nurse who worked at the Milton Cato Memorial Hospital (MCMH) succumbed to her injuries on the same day at the MCMH.
Days before her death it is said that she made three reports to the Questelles Police Station about death threats made towards her, and throughout her 15-year marriage, 28 reports were said to have been made.