Posted on
Four charged with possession of 10,896 grams of marijuana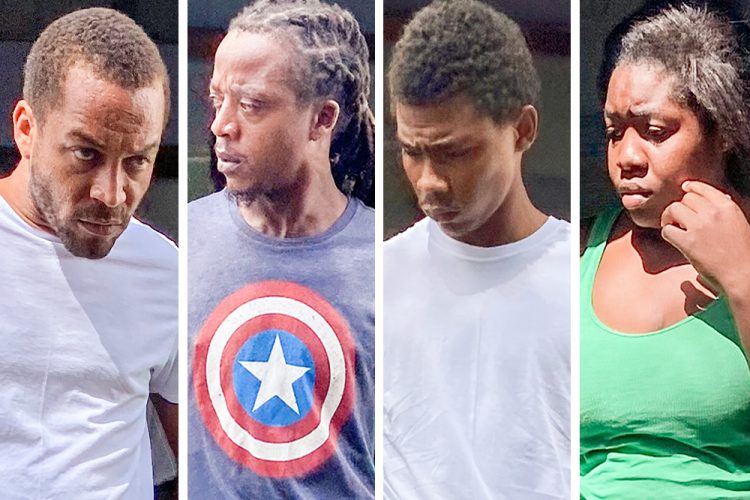 THREE MEN AND one woman were charged yesterday after allegedly being found in possession of 24 pounds of Marijuana after an operation was carried out by the Rapid Response Unit (RRU).
Carey DeFreitas, 35, Kelron James, 33, Shamar Baptiste, 19, and Kellisha Toney, 24, all residents of South Rivers, were taken before the Serious Offences Court(SOC) on March 26.
They were charged that they, on that day, in South Rivers, were in possession of 10,896 g of Marijuana with the intent to supply.
SEARCHLIGHT understands that the arrest came after a search warrant was executed in South Rivers in the wee hours of the morning.
All four defendants, represented by defense lawyer Grant Connell have entered not guilty pleas.
There was no objection to their bail on the part of the prosecution, who simply requested that there be sufficient surety.
Therefore, Chief Magistrate Rechanne Browne allowed bail in the sum of $8000, with one surety.
The next court date for the four defendants is June 26.