Posted on
Man charged with murder of Redemption Sharpes resident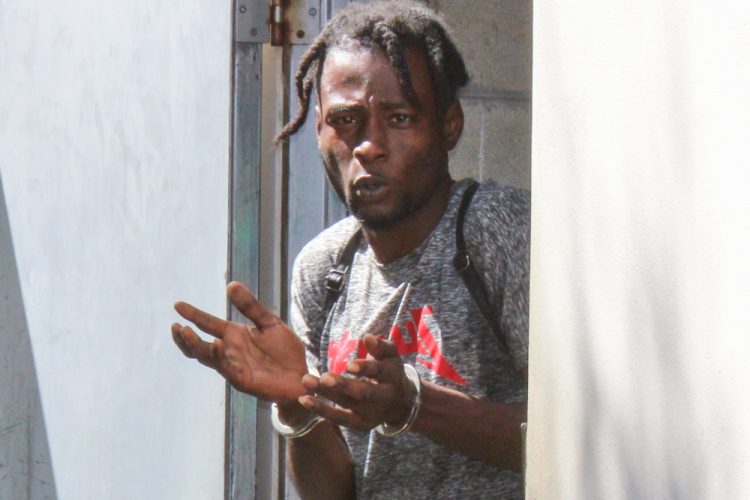 A 24-YEAR-OLD Redemption Sharpes' resident has been charged with last weekend's murder of another Redemption Sharpes' resident who was shot in the head on his birthday.
After he appeared at the Serious Offences Court, Kimron 'Plantain' Neverson claimed he was innocent.
He was charged that he, with malice aforethought caused the death of Edward "Eddie" Alexis.
The young defendant, unrepresented by a lawyer, was not yet required to enter a plea to the charge as it is laid indictably.
Chief Magistrate Rechanne Browne inquired how many witnesses the preliminary inquiry would have. Senior Prosecutor Adolphus Delplesche told her that the investigator indicated at the end of investigations there would be 12 witnesses.
Neverson is set to return to court on June 18, until which time he is remanded in prison.
On his way out of court,in handcuffs, the 24-yearold, addressing reporters, told them that they have to pay him for his picture, and he maintained his innocence.
The body of Alexis, a farmer who had just turned 28 years old, was found in Trigger Ridge, Redemption Sharpes at around 10pm on Sunday night.
The autopsy report has indicated that the cause of death is a gunshot wound to the head.