Posted on
Man facing charges had no one to sign as surety for his $15,000 bail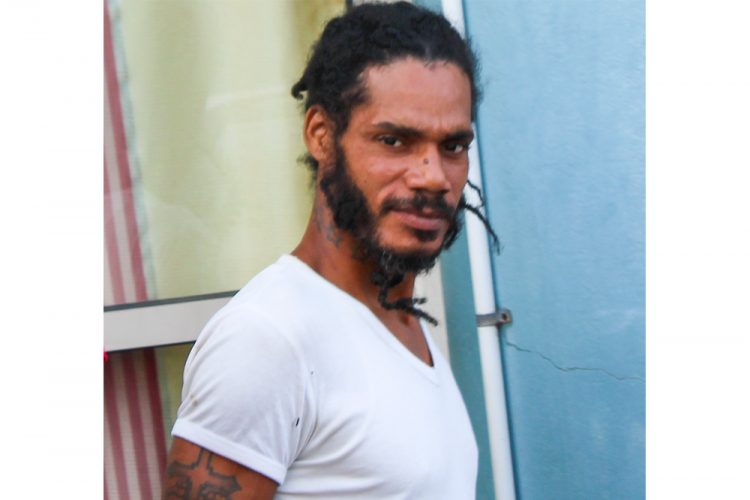 A Magum man, facing a charge of threatening to shoot and kill another, as well as three other firearm related charges, told the court that he had no one to sign as surety for his $15,000 bail yesterday, February 10.
Defendant, Jefferson Brackin, asked Chief Magistrate, Rechanne Browne, if he could have his "own bail" for the four firearm related charges to which he pleaded not guilty at the Serious Offences Court.
Browne told him that, due to the nature of the offences, she would not grant him his "own bail", meaning, he would not be allowed bail without having a surety to sign on his behalf.
Therefore, Brackin must find an individual to sign for his $15,000 bail, and only then will he be granted freedom while his matter goes through the court system.
The defendant said that his relatives include his brother and mother, but his brother is too young, and his mother too ill to help him.
Senior Prosecutor, Adolphus Delplesche, had told the court that the prosecution had no objection to bail being granted.
If Brackin finds someone to sign as surety for his bail, he is to have no contact with the complainant, Lennox Brackin- who is not related to the defendant.
Furthermore, Jefferson must report to the Sandy Bay police station once a week until the trial, which is slated to begin on April 2.
He will be tried on the charge of, on February 1, at Magum, possessing a firearm, make and serial number unknown, without have a license for the firearm.
On the same date, and in the same place, he is alleged to have unlawfully threatened to discharge a firearm at Lennox Brackin of London, and to have possessed the illegal firearm with intent to cause injury.
Lastly, in circumstances likely to cause a breach of the peace, the accused is charged with making use of threatening language to Lennox that he would shoot and kill him and "his buddy".