Posted on
Coastguard takes down fleeing boat off the coast of Layou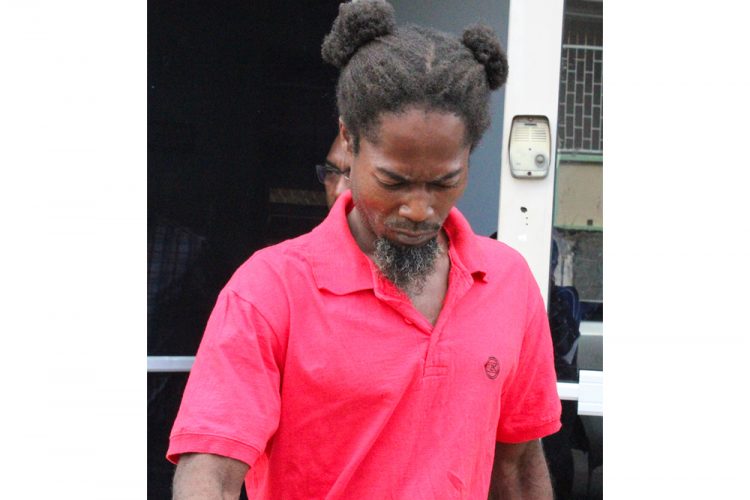 It took two coastguard vessels, a warning shot, and a shot to the engine, in order for the authorities to put a stop to a suspicious fleeing vessel last week.
After the high speed chase, it was revealed that one, Quammie Abraham of Grenada, a prohibited immigrant, was a passenger on board the vessel.
On February 4, the day that the vessel was apprehended, the police and the coastguard had begun a joint operation at around 7pm, led by Corporal 192 Caesar, and Leading Seaman Morris.
At around 10:30pm the coastguard vessel received information from another vessel that they were in pursuit of a blue and purple boat. The vessel went to assist, and met the chase off the coast of Layou.
Not even with both vessels now in pursuit did the purple and blue boat stop, and neither did it stop after a warning shot was fired. The police had to fire at the engine in order to disable the boat.
Abraham was one of two persons on board; the other being a Vincentian. The fleeing vessel is said to be owned by a Vincentian.
Abraham was questioned by an immigration officer, and it was revealed that he was carrying had neither a passport nor an identification card.
His explanation was that he was in St Vincent to deliver some tablets for a sick boy.
He also told that story when he appeared before Senior Magistrate, Rickie Burnett, at the Kingstown Magistrate's Court last Thursday, February 6, to answer to four criminal charges.
When questioned about being in the state in the company of a Vincentian, the 40 year old farmer/gardener's response to the Magistrate was "well I don't know if the guy is a Vincy but…"
Temporarily employing the use of dialect the Senior Magistrate told Abraham: "that …story, I ain't sure about that, you mek up that man," to which the Grenadian insisted, "no, nononono."
The Senior Magistrate outlined that $250 was the minimum fine that would apply to separate immigration offences to which Abraham had to answer, and was proposing the $250 minimum fine on each of the four charges- namely his being a prohibited immigrant and entering the state by boat without passport; his entering other than at a port of entry; his entering the state and disembarking without the consent of an immigration officer; and knowingly and willingly allowing himself to be landed as a prohibited immigrant.
"So when I impose a fine on you, how are you going to pay that?" Burnett asked.
Abraham replied that he didn't know, "make a phone call maybe and see how I could get through."
The Senior Magistrate observed that there are persons "who feel that when we have those matters the magistrate should not do anything to them at all; they just feel that 'One Caribbean'," adding that it was unfortunate, but, Abraham would have to go to prison should he be unable to pay.
The Senior Magistrate further explained to the defendant that because he had no ties to St Vincent, he would not be able to give him time to pay.
Prosecutor, Corlene Samuel, asked that a fine be imposed and a deportation order made.
Upon a $1000 fine being imposed, the magistrate advised Abraham to use the proper channel if he wants to come back and "we'll accommodate you and treat you as Vincentians normally treat persons when they're coming."