Posted on
Grenadian fisherman serving a month in prison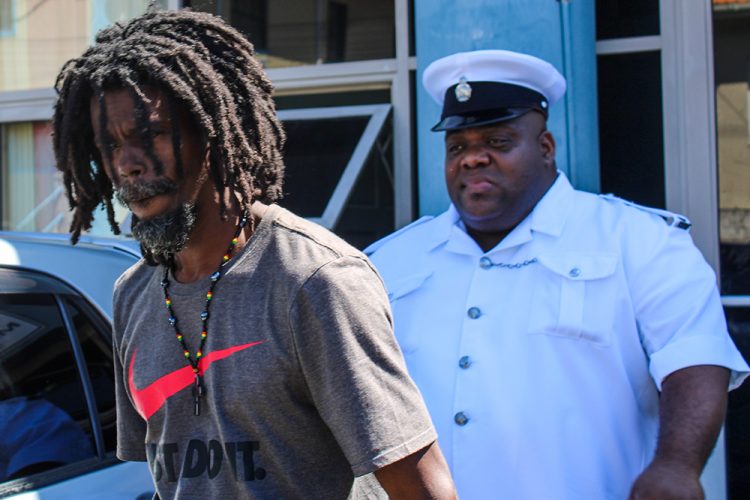 A Grenadian fisherman who was carrying over $ EC10,500 Eastern Caribbean dollars in cash while being a prohibited immigrant, has said he only came to purchase Blackfish and fish.
Christopher Joseph, 46 years, first appeared in the Kingstown Magistrate's Court on January 28 on four charges related to his illegal entry to the state on January 24 in Union Island.
He pleaded guilty to entering the state as a prohibited immigrant, without a passport, by boat, other than a port of entry, disembarking without the consent of an immigration officer, and knowingly or willingly allowing himself to be landed as a prohibited immigrant.
Joseph was charged after being caught at the Grenadines Wharf on January 25.
The official version of events is that he was first spotted at around 12:15 pm, after disembarking from the MV Gem Star. The Corporal on duty noticed that Joseph was carrying a plastic bag, a multi coloured bag, and a wooden staff in his hand.
However, when the Corporal approached him and requested a search of his person and property, Joseph refused and began walking away. Even after the Corporal had enlisted the aid of another officer, Joseph tried to walk away a second time.
The police said that this heightened their suspicion, and they escorted Joseph to the security booth where a search revealed a plastic bag in his right back pocket, and two football socks inside of his multicoloured backpack. The socks contained another three parcels containing money, and one of these parcels was secured with brown tape.
Joseph was questioned, and he gave them his name, address, and said that he had entered the country by boat on Union Island the day before.
He admitted to not having travel documents, and was taken to the Central Police Station where the money he had in his possession was counted, amounting to $EC10,880 and $US 20. This money was handed over to the Financial Intelligence Unit- FIU.
Lawyer, Grant Connell, appeared as a friend of the court, or amicus curiae, for the Grenadian.
Connell noted that, according to his instructions, the Grenadian man was not a first timer to our shores, and was in the country to buy Blackfish and fish.
The defense counsel said he had asked his client in detail if he came here to purchase Marijuana, but Joseph had maintained that he had not.
The names of persons who the Grenadian was allegedly coming to meet were given to the police, the lawyer relayed, adding that he had been informed that those persons were at the police station, as well as a female friend of Joseph's.
"Anyhow you take it, if it was to buy Marijuana, or black fish or red fish, or grouper, whatever it is, the money was coming here but it's staying here, we know that," Connell told Senior Magistrate Rickie Burnett.
The magistrate inquired of the lawyer whether "now is blackfish season", but he indicated that he did not know, while Prosecutor Corlene Samuel seemed not to think so.
In her submissions, Samuel highlighted that the defendant walked away from the police twice.
"He claimed that he was coming to buy…we have no issues with persons coming from outside our country once they do it the right way," she stated.
Despite efforts on the part of Connell to have the FIU release some of the $EC10,000, this was not done.
Therefore, when Joseph was fined $1,000, he had no means of paying it. The default prison time for this charge was one month in prison.
The next day, Joseph was taken to the Serious Offences Court, and charged that he did have the currencies in his possession which he knows or suspects, in whole or in part, directly or indirectly represent the proceeds of Criminal Conduct.
This matter will be called again in a month, but in the meanwhile, a civil application was made to detain the money.
Joseph is currently serving a month in prison after not being able to pay the fine.