Posted on
Youth jailed for fracturing skull of security guard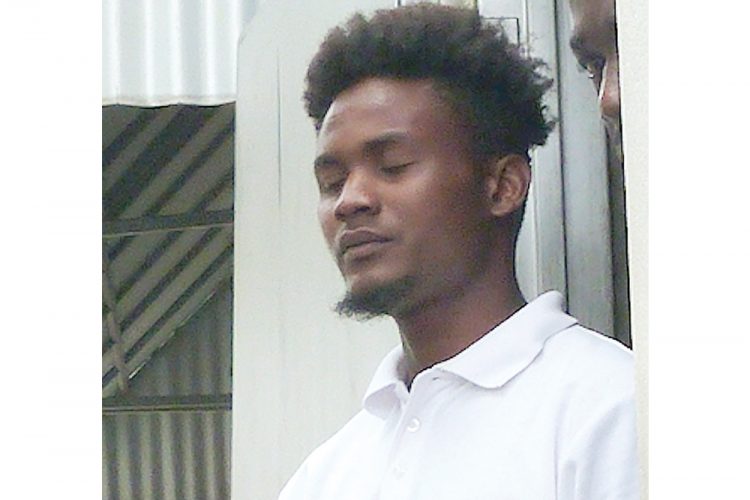 For fracturing the skull, and dislocating the shoulder of a 53-year-old security guard, a 22-year-old will spend the next three years incarcerated.
Jelani Phillips was sentenced at the Serious Offences Court last Friday, November 15, after undergoing a full trial for the offence of grievous bodily harm.
The Diamond resident represented himself for the duration of the proceedings, and the matter was prosecuted by Senior Prosecutor Adolphus Delplesche.
During the trial, evidence came to light that on December 14, 2018, Phillips, and his former friend Randolph Aberdeen, a security guard of Stubbs had gotten into an argument. The defendant ended up using a piece of steel to strike Aberdeen on his head and shoulder. The 53-year-old was knocked unconscious and an onlooker had to take him to the Stubbs clinic.
Chief Magistrate Rechanne Browne noted that there was a great level of hostility directed to the victim and a high level of aggression and rage. She observed that it seemed that Phillips had a burning desire to accost the Stubbs resident based on the questions Aberdeen had asked his relatives.
Browne also noted that Aberdeen was a slim, older, frail man in his fifties, while Phillips is strong and robust. Additionally, to the disparity in strength, she stated that there was also a disparity in their ages.
The injuries were multiple, and included a fractured skull, a dislocated shoulder, loss of consciousness at the time, and bleeding from the ear. These were considered "extremely serious" by the court, and the attack considered unprovoked.
The magistrate felt that Phillips had shown no remorse.
For mitigating, his age of 22 years, and the absence of a criminal record shaved off some months from his sentence.
Finally, the court reached a sentence of three years incarceration for the offence.