Posted on
Police officer physically abused me – 'DJ Maff'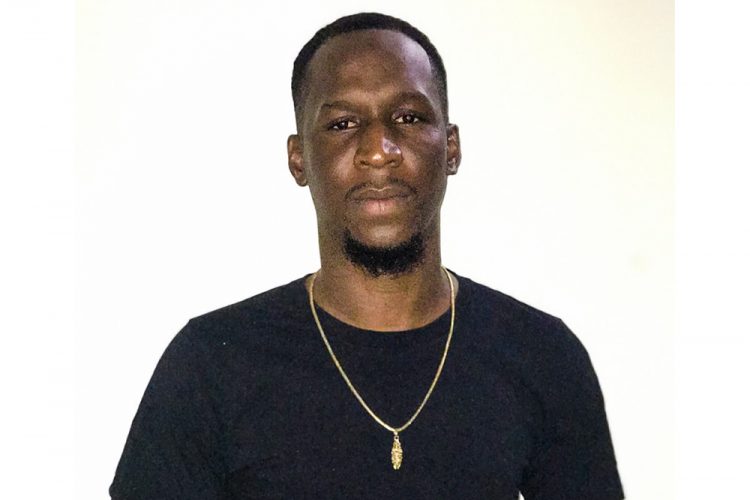 A disc jockey who claims he was physically abused by a police officer is hoping that he receives justice.
Rayparker "DJ Maff" Rogers told SEARCHLIGHT that on Sunday October 27, while playing at an event dubbed "Colour Fete-Happymess", he was dragged off stage, beaten, flung into a police transport and taken to the police station in Kingstown where he was charged with various offences.
He said the incident began when he played an expletive laced song called "Hypocrite" by Jamaican entertainer "Beenie Man". He said he was told by Sergeant Duane Bailey to "Keep it clean," to which he claimed he replied, "Okay" after which the promoter also told him to "Keep it clean" as we operate in a culture that is different to that of Jamaica.
Rogers said he continued playing and he put on a song called "Needle Eye" by 'Spice' which contains the word "Pum-pum", a colloquial term for vagina.
"I pull it up now to play the clean version and before I know it [a police] officer pull me off the stage," said Rogers who added that the officer was offended by the word "Pum-pum".
Rogers claimed the officer told him he was under arrest and he asked for what and pulled away after which he was roughed up and arrested. He alleges that he was beaten and choked almost into unconsciousness by the police officer who he claims also threatened to kill him in the presence of two other police officers.
Rogers said he photographed his injuries while at the police station in Kingstown and his lawyer managed to arrange for him to see a doctor while in police custody. He was however charged for resisting arrest, assault and indecent language.
"You can't tell me pum-pum is bad word, if you tell me mudda f and them thing yeah but not that," said Rogers.
Rogers was taken to court on October 29 where he pleaded not guilty to the charges. He returns to court on December 9. He is on bail.
"The outcome I would like to see justice serve because ah mean, police always brutalizing people and it always going down the drain and I am going to take legal action against him," said Rogers who added that his cell phone screen was broken and his watch, gold ring and bangle lost during the arrest.
He said that he is 28 and has never been involved in such a dilemma. He is being represented by lawyer Grant Connell.