Posted on
73-year-old business man's killer sentenced to 15 years imprisonment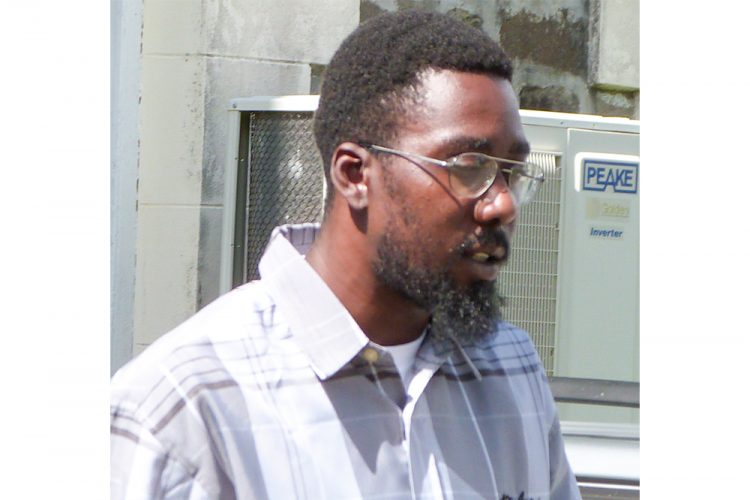 Eight years after 73-year-old business man Grafton Hutchinson was killed in a robbery "gone wrong", the person responsible has been sentenced to 15 years imprisonment.
Hutchinson's killer, Travis Williams, may never have been put behind bars had he not chosen to confess his crimes to his then common law wife and to his brother-in-law.
This is because the police hadn't been able to make a breakthrough in the confounding case of the business man who died from blunt force trauma to the head and neck, and who was found lifeless in his club, "CasaBlanca," until the brother-in-law of Williams spoke to police officers two years after that fateful day.
He told the police that he had overheard Williams being remonstrated by his common law wife that he should not have killed "the man". Williams had responded to her, "Nah go on so," according to the brother-in-law.
The brother-in-law entered the room where the couple were speaking, and was then given a detailed recount of the night of Hutchinson's death, June 20, 2011, as told by Williams.
Williams had said that he went to the club after business hours, when Hutchinson came up on him. The 22-year-old attacked the businessman, who fell to the ground. The attacker said he believed Hutchinson to be going for his gun, and this is what caused him to hit the older man in his head and neck.
Williams then proceeded to steal Hutchinson's gun, coins for the club, cigarettes, and rum.
When the police arrived they found the lifeless body of Hutchinson, and signs that the shop and the pool table had been broken into.
Although Williams was arrested six years ago, he did not plead guilty to manslaughter until this September. He was originally charged with murder, but the prosecution, led by crown counsel Karim Nelson, accepted a guilty plea to the lesser charge.
Williams' attorney Kay Bacchus-Baptiste mitigated for her client last Tuesday, October 29, and highlighted parts of her written submissions to Justice Brian Cottle.
The lawyer noted that at the time of the incident, her client had been living in a house with his common law wife "that had no water, no electricity, no windows and doors."
"He worked very hard to take care of (his girlfriend) and her children. He said he supplemented his income by selling spliffs to make extra change and that is how he fed his children…her children," Bacchus-Baptiste submitted.
Williams is a Secondary School dropout, who never knew his father, according to his lawyer.
"One brother died tragically in 2010," Bacchus-Baptiste stated, which sent her client in a "tailspin."
The lawyer tried to raise a point that the mother of his children ran away recently and abandoned their two girls.
However, counsel Nelson said that this was far from the truth. "Because this young lady had to flee because she was afraid for her safety," he informed.
Counsel Bacchus-Baptiste also submitted that "the evidence was palpably weak and it is a credit to the defendant that at the first opportunity he had, he pleaded guilty to manslaughter."
She also repeated later in her speech that, "the prosecution's case as I said is not very strong and it could have posed a big problem if it had gone on to trial."
The crown counsel responded to this point as well, disagreeing that the case was "woefully weak." "We had confession evidence, and circumstantial evidence…and in fact the confession evidence was corroborated," he said.
Justice Cottle did not think that the opinion that the case was weak could be mitigating in this case.
Cottle said that this would have depended on the view that the jury took of the evidence of the witnesses that Williams had confessed to, and "there were details in those confessions that indicated that the prisoner must have had some knowledge of the circumstances of the death of Mr Hutchinson. It may be that a jury would have believed them."
However, the judge did take into account that Williams had pleaded guilty before his trial, had expressed remorse and was only 22 at the time of the incident.
On the other hand, he found the crime was aggravated by the fact that it was a homicide which occurred during a robbery gone wrong. Williams also has a previous conviction for burglary.
His victim was elderly, and the case may never have seen the light of day if witnesses did not give statements two years later.
"The witnesses were in fact threatened by the prisoner not to reveal his crimes," the Justice added.
On the scale, the term of imprisonment, which started at 15 years was increased to 20 years.
Williams was not given a full one third discount for his guilty plea because Cottle determined that it had not been given at the earliest opportunity.
He was given a 25% discount instead, which took the sentence back to 15 years.
Since Williams has already been incarcerated for six years 2 months 11 days, he must spend a remainder of eight years, nine months, 19 days incarcerated.