Posted on
Opposition's 'One China Policy' announcement is ridiculous – Former party Chairman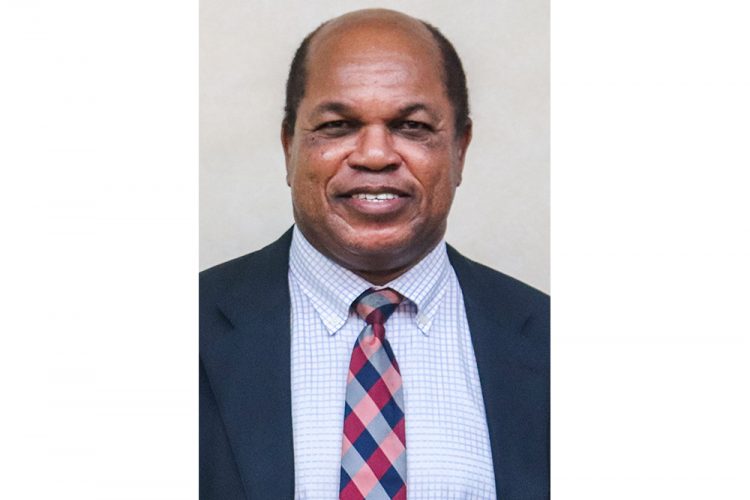 by Chanolde Munroe
in Taiwan
The announcement by the New Democratic Party (NDP), while in Opposition, that they intend to adopt the One China Policy if they form government, has been described as "ridiculous" by former Senator and Chairman of the party Dr Linton Lewis.
Lewis, who is in Taiwan as a Visiting Scholar at the National Taiwan University and a Research Fellow at the Centre for Chinese Studies made the comment on Sunday, October 27, during an interview with SEARCHLIGHT at a cocktail reception at the Embassy of St Vincent and the Grenadines (SVG), Taiwan to mark the 40th anniversary of Independence of SVG.
"It didn't make sense to me for someone to announce that they are going to have a certain country as its partner and you've not been in office …So I think that, that ridiculous pronouncement may somehow have been retracted a little bit," he said.
The One China Policy refers to diplomatic acknowledgement of China's position that there is only one Chinese government, which means that the NDP would recognize Taiwan as being a part of China and not an independent nation.
As of September, 2019, SVG remains one of only 15 of Taiwan's remaining allies. Over the past two years, China has poached several long standing allies from Taiwan, with the Pacific island of Kiribati being the latest to cut diplomatic ties.
Lewis noted that in 2015, at the time of the NDP's One China announcement, he was still the Chairman of the NDP and was not made aware of the decision before the announcement.
Lewis said that like many, he was surprised when the announcement was made, since it was he who wrote the foreign policy section in the party's 2015 manifesto, and it favours traditional partners like Taiwan.
However, he added that because he is no longer Chairman of the NDP he cannot say definitively if that is still the view of the party.
"What I do know is that, when I was there, the party was very much in favour of Taiwan and the leader of the party at the time, who was Arnhim Eustace, that was his position."
In late July, 2019, shortly after a visit to SVG by President of Taiwan Dr Tsai Ing-wen, party president Dr Godwin Friday did reiterate his party's support of the One China policy. He said his party's presence in Parliament during the President Tsai's visit was them performing their role as Opposition and should not be interpreted as a change in policy.
He, however, expressed his pleasure with the presentation given by Ambassador Andrea Bowman and the performances of the evening of October 27 at the Embassy.
I am very proud to be Vincentian and I am glad the turnout was excellent as well. The students are spread out all over Taiwan… getting them together is remarkable," the former politician said.
Lewis noted that having an embassy in Taiwan allows for easier identification of ways in which nationals of SVG can be identified.
"In addition to that what happens in St Vincent can be communicated through our office here and so you could improve the communication links and sort of make the relationship far deeper and stronger," he indicated.
Lewis added that students now have an institution and an individual who they are able to go to and communicate their challenges and give their views and ideas.
"In addition to that you have a situation in which St Vincent can be represented in Taiwan. In the past you didn't have that; you had no representation in Taiwan but you have a face that can communicate with the people, it's all about communication," he noted.
Additionally Lewis stated that with Taiwan being out front with respect to technology he presumes with some vigilance and diligence, we would be able to get information that is necessary to assist the development of St Vincent and the Grenadines.