Posted on
Roseau resident jailed for five months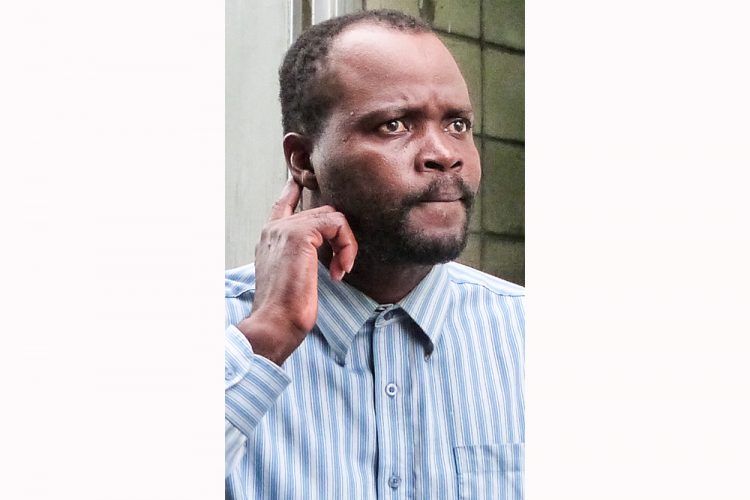 Although the victim in a domestic violence case did not want her knife wielding former boyfriend to go to jail, the court decided that his bully tactics deserved a prison sentence.
Dave Garrick, 39 years of Roseau, who has worked as a security guard in the past but is currently unemployed, was charged this Monday for unlawfully and maliciously wounding his 35-year-old girlfriend of six years.
The two have a son together, and this was the reason the girlfriend, Caroline Salanday, would have preferred that Garrick was not shackled for his crimes.
When Garrick was first charged, he pleaded that he was guilty with a cause, which is that he believed that his girlfriend was cheating on him. He formed this belief after Salanday came home late from her job as a janitor at a bakery.
When she returned home at 7pm, and explained that she was late because she was speaking to her employer, he began accusing her of cheating on him, she got upset, and the situation turned into an argument.
Garrick picked up a knife and started swinging it around. It caught Salanday on her arm, under her chin, and on her finger. She received three stitches for the cut on her finger.
Garrick was taken into police custody on Saturday, October 5, and in an interview, he volunteered a statement admitting to the offence.
This Tuesday, Senior Prosecutor Adolphus Delplesche told the Chief Magistrate, Rechanne Browne, that he was originally going to recommend a custodial sentence but it seems that the complainant did not want this.
However, when it comes to matters of "this nature", the prosecutor commented "It must be sent clearly that beating up one's partner, whether wife or girlfriend is not something that will be tolerated."
He asked that the punishment reflect the seriousness of the offence. "A man's wife or girlfriend is not his or her property," he stated, and turning to Garrick he informed him, "You don't own people. It's not your chattle…so that you beat up on them because you feel aggrieved for whatever reason."
"I would ask that the penalty be such that a strong message is sent. That is my recommendation," the prosecution concluded.
Garrick was sentenced to five months in prison.