Posted on
Home owner pulls gun on intruder in his home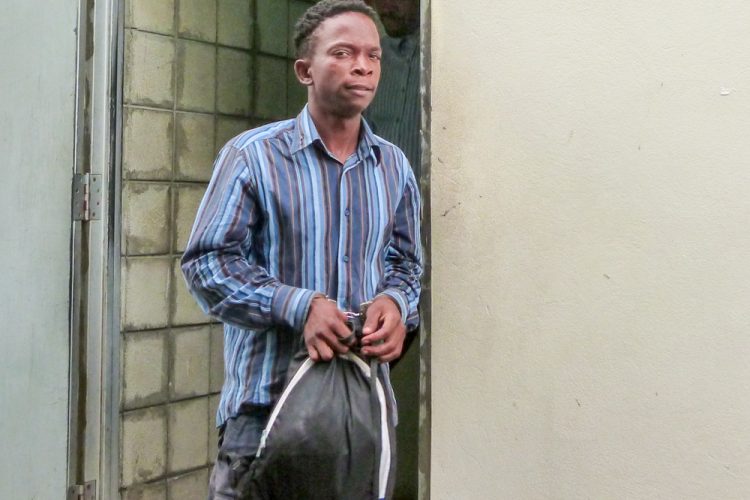 A home owner on Bequia drew his licensed firearm before calling the police for a young man who admitted to trespassing into his house and hiding under his son's bed.
George Bonyoun of Belmont, Bequia was going about his normal business on Monday, October 7, doing some gardening outside of his house.
He went back inside at around 11am and this was when he heard a sound coming from a bedroom downstairs. Upon investigation, he met Akeemo George coming out of one of the bedrooms. George is known to him, because the young man works with Bonyoun on afternoons between 4:00 and 4:30 doing gardening and mason work.
Bonyoun questioned George as to what he was doing, and the reply was "I'm hiding from the police. Can you put me up?" When asked why he was hiding from the police George said that he had gotten into an argument with his girlfriend.
However, the questioning continued, and George was asked how he had gotten into the house, which he didn't answer. He then informed the home owner that he was present at the house since 8 am, had seen him go to pick mangoes, and that he had been under Bonyoun's son's bed.
Upon hearing this, Bonyoun, a licensed firearm holder, drew his gun and contacted the police. When the police reached the home George told an officer that he was running from the police. However, he was told that noone was out looking for him. George then said that he wanted a place to rest up.
Later, he volunteered a statement to the police admitting to the offence of trespassing with the intent to commit the offence of theft.
George has a criminal record, and this compounded his problems because he had not satisfied numerous commitments to the court.
Chief Magistrate Rechanne Browne sentenced the Redemption Sharpes youth to six months for the offence which he committed on Monday. However, for breaching a bond he was placed on, a six month sentence was activated, for compensation which he did not pay, a two month prison sentence was also activated and finally, a four month prison sentence must also be served in place of a fine that he was given by the Serious Offences Court that he did not pay.
All sentences are to be served consecutively, and so George will be spending 18 months in prison.