Posted on
Byrea man, charged with slashing man's abdomen, granted $7,000 bail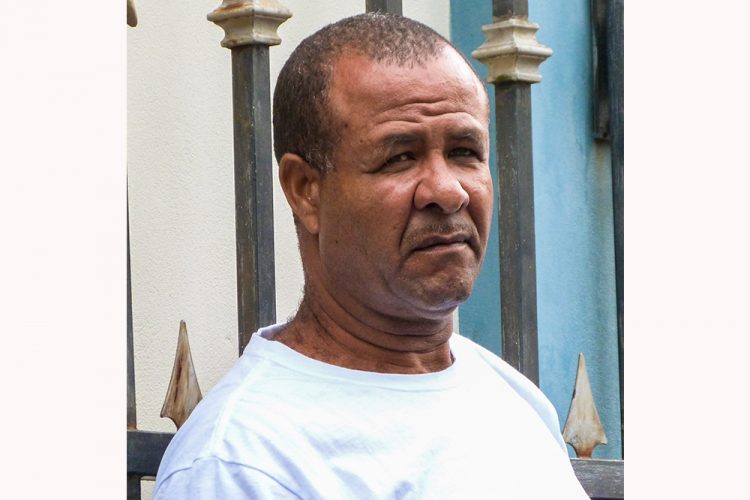 The Byera man charged with slicing through another man's abdomen so that his innards were revealed, has been granted bail following the victim's discharge from hospital.
Lawrence Dabriel was allowed bail at the Serious Offences Court on Tuesday in the amount of $7,000 with one surety.
He was also ordered by Chief Magistrate Rechanne Browne to have no contact with the virtual complainant in the matter, Michael 'Mike' Woods. Dabriel must also report to the Colonarie Police Station every Friday, and his travel documents must be surrendered to the court. Further, he cannot travel without the permission of the court.
Dabriel was previously indictably charged with the wounding with intent of 56-year-old Woods, in an incident which is said to have occurred in Gorse on September 24.
The aftermath of the attack on Woods was photographed and filmed by some persons on the scene and spread across social media. These pictures and video showed the farmer sitting, stretched out, seeming to be in pain as his guts spilled out from him, and what appeared to be blood, stained the grass around him.
The Senior Prosecutor Adolphus Delplesche had objected to bail when accused Dabriel appeared before the Serious Offences Court on October 1. He had informed the chief magistrate that the victim was still warded at the hospital in Georgetown and is not stable.
Woods had undergone emergency surgery at the Modern Medical and Diagnostic Centre in Georgetown after he was chopped on his abdomen while tending to his animals in Gorse. However, the Prosecutor had said that Woods was still not fit to be released from the hospital.
Delplesche had said that the reports he received were that Woods had to be fed through a tube and that he is not mobile and must be assisted.
The patient was still being monitored closely and therefore Dabriel was remanded for a week until this Tuesday, when it was declared that Woods was out of the hospital.
Therefore, Delplesche stated they no longer had an objection to bail for the prisoner.
A preliminary inquiry into the case is slated to begin on January 7, 2020.