Posted on
Convict with a long rap sheet to be locked away for 20 years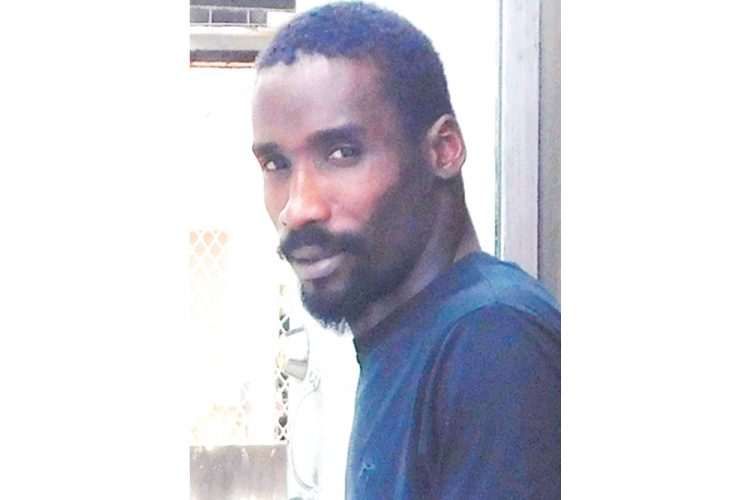 For his second time breaking into a woman's house, and throwing multiple stabs, a Rillan Hill resident has received a sentence of 20 years in prison.
Grafton McDowall was convicted on June 25, 2019 for attempting to murder an elderly woman in her house, an act he committed while he was on bail for essentially the same crime, but concerning one Lorna Daniel.
McDowall pleaded guilty in February of this year to charges of aggravated burglary and the attempted murder of Daniel; and he was sentenced to 15 years incarceration.
His crimes, though completely separate, are strikingly similar in nature, causing Justice Brian Cottle, sentencing McDowall at the High Court last Friday to conclude, "It appears that this prisoner had embarked upon a campaign."
In both cases McDowall silently slipped into the women's homes carrying a sharp weapon, and when they felt a presence above them and looked at the figure, he began stabbing them repeatedly.
McDowall knew both of his victims. In the case of Daniel, he and some of his family members were having an ongoing dispute with her, but it is unclear why he chose to enter Ethel King's residence, a retired teacher who has known him since he was an infant.
What is known, is that on April 3, 2017, at about 11pm, King was in the sitting room of her two storey home at Rillan Hill, watching television.
Her back was turned to the back door. She heard a noise, and glancing over her shoulder, she saw a figure with a cloth over his face standing above her. Only the person's eyes were visible at this point.
The burglar then began stabbing the woman with a pair scissors he had brought with him. As he repeatedly brought the scissors down, King attempted to deflect them by shifting. However, one of the stabs landed below her left eye, piercing her cheek, and causing dental trauma.
She managed to pull the cloth from McDowall's face revealing his identity. "Papa you come into my house to kill me for what reason," she asked him.
The elderly woman was able to gain possession of the scissors, and McDowall attempted to flee. As he was doing so, King stabbed him in the back with the scissors.
However, McDowall managed to complete his escape, and King went to seek help from her neighbours.
When he was arrested, McDowall denied any knowledge of the offence.
"This was a vicious attack by an armed, masked intruder upon an elderly vulnerable woman, in what should have been the sanctity of her own home," Justice Cottle remarked. He noted that it took place at night, and that multiple stabs were issued.
"And the attack itself bears a striking similarity to another one carried out by this prisoner, on another elderly victim, in the same neighbourhood," the Justice continued, commenting that he appeared to have been on a campaign.
Nothing about the offence was mitigating to the court.
McDowall himself had already garnered a long criminal history, and had previous convictions for attempted murder, aggravated burglary, wounding, assault occasioning actual bodily harm, and possession of an offensive weapon.
With the absence of mitigating features, Cottle decided to climb upwards from his adopted starting point of 15 years, by five years, to 20 years in prison. He did not move from this point, because McDowall did not plead guilty.
The 20-year sentence began last Friday.