Posted on
Young couple ordered to pay $4500 for new Mac laptop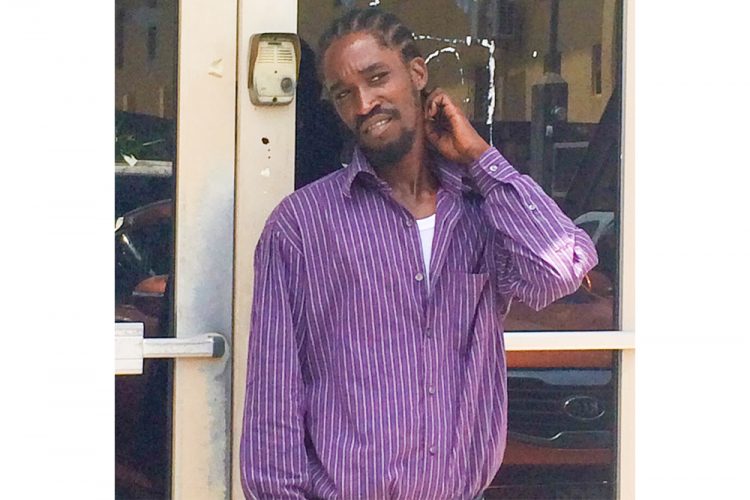 A bickering young couple who cut out DJ Juice's Carnival tunes when they sent his Mac laptop crashing to the ground, must now pay him back $4500.
Cosmetologist, 26-year-old Shyanta Johnson and her boyfriend of four years, Kamaley Edwards, 28 years old, had a public argument at Handle Bar located in Rose Place on July 4.
DJ Juice, born Julian Holder of Green Hill, and the owner of the bar, Daron Kennedy of Old Montrose, were both present at the establishment on the said night.
DJ Juice is the regular DJ for the bar, and he keeps all of his music on his laptop, valued at $5000.
A huge commotion began, and when the owner looked, he saw the two fighting, and Edwards pushing Johnson. This push caused the laptop to fall, and a fan valued at EC$800, belonging to the owner, was also completely damaged in the fight.
The two were arrested and taken to the police station. They received two damage to property charges, one for the fan, and one for the laptop.
Johnson chimed in that she and Edwards had just started a business, a snackette, three weeks ago.
Edwards told Senior Magistrate Rickie Burnett that Johnson came for him because he was drinking.
The magistrate told him that he (Edwards) can't drink to the point where he is not in control of himself.
Burnett asked Edwards why he went out without Johnson, but Johnson replied, "I don't like to go out."
"You don't like to go out? So how you reach there to fight with him?," the magistrate asked her.
"I want him to come home," she stated, also adding, "I don't like town, I don't like crowds and I don't like Carnival sessions, and he drinks strong rum, and he cannot handle it."
Burnett then made the point that Edwards had been drinking for four years, since that was how long the two had been in a relationship.
"No" Johnson emphasized, "I stop him, when he started he used to drink excessively. He stopped, he did get shot and he stayed off for two years, then he start working," and began drinking again, and then stopped again when they had a child, who is now a year and two months old.
She insisted that Edwards used to be a very troublesome person. "And you change him?" the senior magistrate guessed.
"Yes" she answered without hesitation. "He used to get arrested, these police officers know him, they can't say they does see him anymore," she replied confidently.
Burnett commented that this was good, and stated, "So you see if you had stayed at home and allowed him to get home, both of you would not have been before the court now paying off monies that you could have used in your small business."
They agreed.
Johnson tried to make a case that only the screen of the laptop and one blade of the fan had been damaged, and said they were already making arrangements with people they knew to replace them.
However, the court adjourned over the Carnival to allow the DJ and the owner of the bar to come to court. The fan was brought last Wednesday, and it shown to be damaged irreparably. However, the owner said that he had already forgiven them for the fan, and they were reprimanded and discharged on this charge.
The DJ could not be located over the Carnival season but the estimated price for the laptop was determined to be $4500, and the two were ordered to each pay half of this amount by October