Posted on
Sandy Bay man attacked while trying to have sex with woman behind school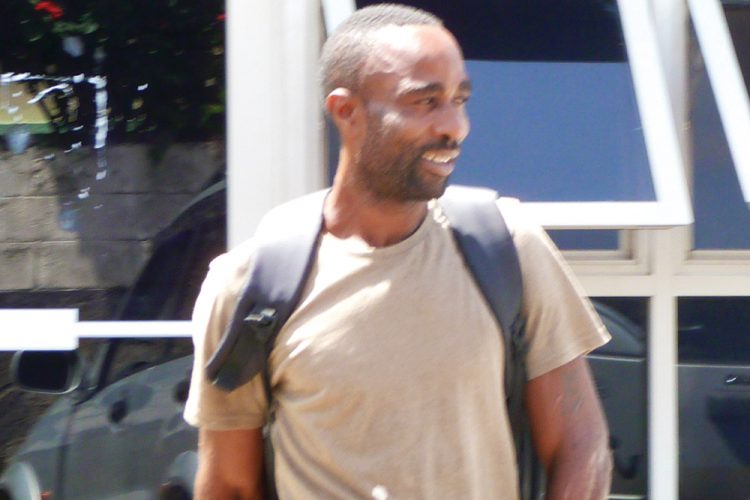 A Sandy Bay man has suffered injury after he was scuffled by a supposed stranger, who attacked him while he was attempting to have sexual intercourse with a woman behind a primary school.
At the Kingstown Magistrate's Court on Wednesday, Danroy Small, 39 years old of Campden Park pleaded guilty to, on July 2, causing assault bodily harm to Benson Baptiste, a 46-year-old of Sandy Bay.
The facts read that on the day in question, at around 5:30 am, Baptiste went to the back of the Kingstown Anglican Primary School with a "female companion". He told the police that the purpose of this was to have sexual intercourse with the said female. Small then ran up to Baptiste, and "scuffled" him, beat him and told him that he (Small) wanted his money. Baptiste later told the police that he does not know Small at all. Baptiste received injuries because of the scuffle, and he reported the matter to the police. He gave a description of the man who injured him, and the defendant was later picked up. Small gave no statement.
Baptiste was not present in court, and therefore was not in a position to dispute anything that Small said about him.
However, Small had a very detailed back story for his behaviour. Firstly, he was very sure he knew Baptiste, and that Baptiste owed him money. Small claimed that Baptiste worked at Mustique, and they agreed to meet up on Tuesday, because Small needed money for his daughter's graduation. Small said that he was informed that Baptiste went around to the school with a woman. "When I going round there I ain't goin tell no lie, I meet him now taking out he purse out he pocket giving the lady $300. I say where my money?," he alleged.
Small then claimed that Baptiste told him that he would have to change a cheque, and he rejected this, and then they started "wrastling."
He also suddenly said that he never had any intention of robbing Baptiste, although this allegation was never made.
"If the man is owing you money there is a court that you can take him to," Senior Magistrate Rickie Burnett told Small.
Burnett told him as he tried to repeat his story, that the point is, "We have an organized society, you can't have persons going and settling matters how they feel like and how they want."
Small is not stranger to the court, his antecedent record is substantial. Part of this record also included assaulting Kenton Chance, a journalist, in December of 2017, causing him actual bodily harm.
"How much money is the gentleman (Baptiste) owing you?," the senior magistrate asked. Small quickly replied that it was $300.
"Well you have to pay a fine of $300…So that money that you're going to get from him," the state is going to get instead, Burnett ruled. The money is to be paid by August 30, or the defendant will spend a month in prison.
Small also received another charge on Wednesday, for damaging the window of his ex-girlfriend's residence on June 29 in Sion Hill.
According to the court, Shameka Baptiste, who is the victim in the case, and Small had been estranged for around three months at the time of the incident. Baptiste was returning home just after midnight from Heritage Square on June 29, and she had seen Small at Heritage Square. She heard a noise in the back of the house, and woke her roommate, and she started hearing stones being thrown at the window, which broke.
Again the defendant claimed that he had a reason for his actions, and that he broke the window to save his other daughter which he allegedly had with Baptiste.
Small contended that he only need to replace one pane because the window only had one pane. The prosecution confirmed that this was correct.
Therefore, for the charge of damage to property, compensation in the sum of $150 must be paid by August 15, or Small will spend a month in prison.