Posted on
Video of vigilante justice not being used as evidence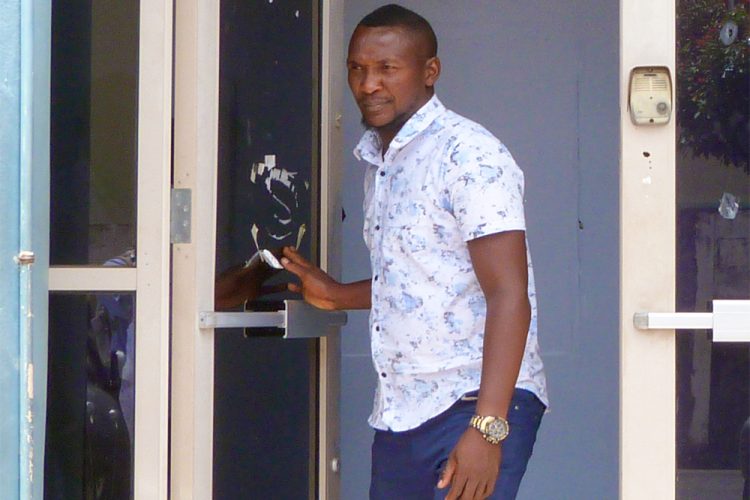 By all indications, a video which circulated across social media of a man being beaten by vigilantes at his fiancée's funeral is not in evidence in the case against the alleged attackers.
"I believe that the police were probably thinking that there was a video circulating and all ah that, but that is not evidence," defence attorney Ronald Marks for two of the six accused men stated while making an objection when the court matter began last Friday.
SEARCHLIGHT has confirmed that the prosecution in the matter does not have a video of the incident. In order to put such a video into evidence the original video is said to be required, and not duplicates.
The video referred to was filmed on May 27, 2018, on the day of the funeral of Jettonia Thomas, the former fiancée of Paul Stephens who died on May 10 that year. The video, nearly three minutes long, shows individuals attacking Stephens, with a piece of wood and stones.
Six men were charged at the Kingstown Magistrate's Court following the Sunday incident, for causing a disturbance to an Assembly lawfully engaged in the performance of a religious ceremony, to wit, the funeral service of Jetonnia Thomas, 32 years old. The accused men's names are Kazim 'Meds' Alexander, Timron 'Base' Padmore, Dane Daniel, Junior 'Trunkie' Charles, Jeronza Thomas and Esward Charles.
Five of the men, excluding Esward Charles, were also charged with having offensive weapons, and for unlawfully and maliciously wounding Stephens.
Daniel, Alexander and Junior were recharged last Friday at the request of the defence counsel, and changed their previous guilty pleas to some charges to 'not guilty'.
Stephens took the stand as the trial began last Friday. He said that a young man came up to him on the day of the funeral and asked who the husband of Jettonia Thomas was. After Stephens was identified, this man, who Stephens pointed out in court, apparently said "Handsome man", before turning around and declaring "this is the killer of Jettonia."
Stephens recalled that before it was determined that Thomas died from a heart attack, persons believed him to be responsible for her death.
Stephens said the man went down into the main road and made a sound like a dog.
He tried to identify a second man after this, and attorney Marks made the objection that there are dangers inherent in identifying persons by pointing them out while they are standing in the dock. He noted that the police had ample time to conduct an identification parade. This is when he made the comment about the video.
Prosecutor Corlene Samuel submitted, "Mr Stephens is giving evidence. In order to give evidence, as to what transpired on the day, he has to say exactly who and what."
Lawyer Linton Lewis representing Daniel, agreed with Marks' submission and countered that in Stephens evidence to the police he had said that his head was down and he didn't see anyone.
Senior Magistrate Rickie Burnett told the prosecutor that he could not tell her how to do what she was doing, but that he tended to agree with the submissions of defence counsel.
The evidence of Stephens was allowed to continue, with the defendants now being referred to by their numbers. Stephens recalled the specific men he saw attacking him with different objects.
However, after a certain point, Stephens said that he did not see because he was crowded by people protecting him. He said he received many lashes and that the hits landed by his eye, and he could not see because he was bleeding. He was also hit in his head, and his waist.
The case continues on July 12.