Posted on
Court of Appeal offers young man a second chance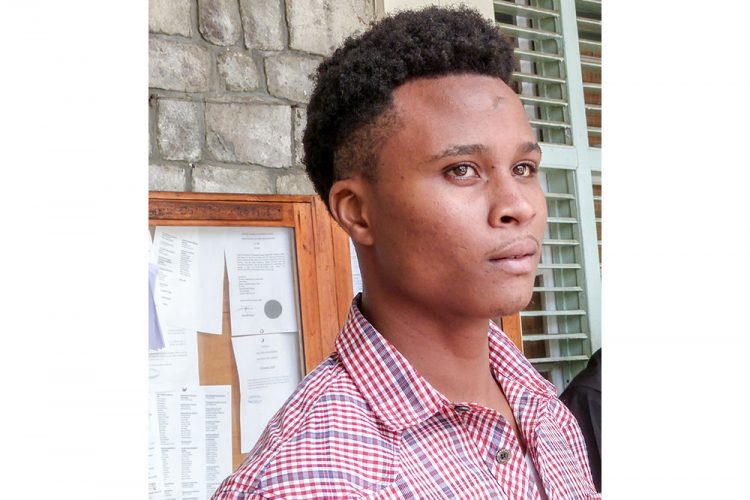 A young man was given the chance to turn over a new leaf last week, the Court of Appeal effectively freeing him from the shackles he was supposed to be in for four years.
However, this freedom is conditional, and as J'rad Jobe walked out of the court on May 7, he carried a two year prison sentence with him. Like a shadow, the prison sentence will follow him for 18 months, and if he steps out of line, and is convicted by the court for an offence, he will be ordered to spend it.
"The first step is never really to see young people incarcerated if there is an opportunity for rehabilitation," Chief Justice of the Eastern Caribbean Supreme Court (ECSC), Dame Janice Pereira explained.
Pereira commented that the sentence of four years handed down by the magistrate in October 2018, given for breaking in to a Lotto Booth belonging to the Carnival Development Corporation (CDC), was unduly harsh.
Beside her, Justice of Appeal Mario Michel observed that the magistrate had considered all of the principles of sentencing, "everything, except rehabilitation for an 18-year-old school boy."
Jobe had told the Justices that he was enrolled in form two of the Emmanuel High School Mesopotamia when the police found him sleeping in a ransacked Lotto Booth belonging to the CDC.
Jobe explained to the Court of Appeal justices that he had too much to drink that night, and he had run out of money. His friends had left him, and so he went into the booth to sleep after he felt a "drop ah rain."
Jobe explained, in bits and pieces extracted from him with some effort, that he wasn't used to drinking 'Sparrow', and that it was Guinness that he was used to drinking.
He said that he didn't know where he was and how he got into the booth.
Crown counsel Rose-Ann Richardson had explained that Jobe had a previous offence before this one, and that he had been bonded for the theft of a pig. Further, she explained that Jobe had "concocted" a story at the magistrate's court, which could have been added to the calculations.
However, the Justices were aware of both of these factors, and their issue was that rehabilitation should have been considered.
The Chief Justice also noted that drunkenness is not a defence, but that it does have some weight for mitigation because the person does not have their full wits about them. She further added not Jobe had pleaded guilty.
"I hope you understand the leniency that the court has exercised, because of your age, your youthfulness," Justice Michel intoned after Jobe was given a suspended sentence, "[the great leniency was to] give you an opportunity to make something out of your life, not allow you to go back to jail and waste away your life."
The Chief Justice cautioned the young man, "you make sure you do not go and drink…Sparrow…or any of those alcoholic beverages, and you keep away from Guinness too…yes…your mother is there (his mother who had identified herself earlier was sitting in the courtroom)…make her proud. You're a young man, this is your chance, so make the best of it." Jobe repeated "yes, please" in answer to her.
When Jobe was brought before the Kingstown Magistrate's Court last October, he was charged for burglary of the booth, and for damaging a clock worth $100, also belonging to the CDC.
Jobe had tried to push the story to Senior Magistrate Rickie Burnett that someone had thrown him into the booth, but he eventually confessed that he had gone into the booth himself.
"It brings me no joy to send an 18-year-old to prison, none whatsoever. To use local parlance, y'all are behaving bad, and when you behave bad I have to do something about it, that's why I'm here," Burnett had stated.