Posted on
Rose Hall man charged for 169 pounds of marijuana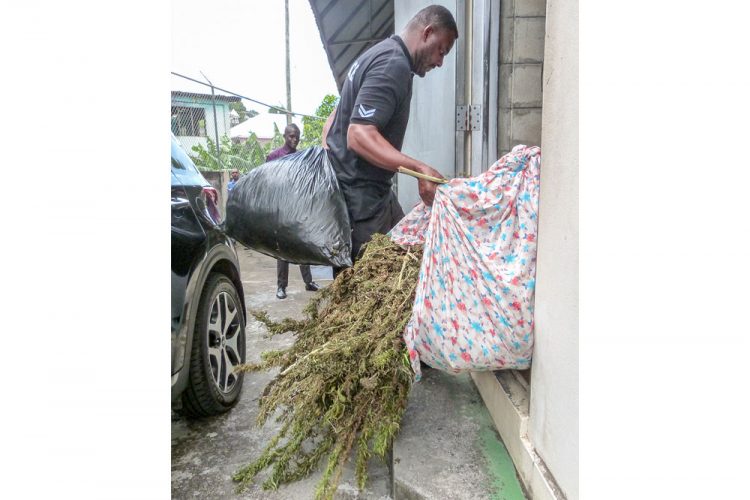 The Rapid Response Unit (RRU) hauled a Rose Hall resident and the 169 pounds of marijuana which he was alleged to have had in his possession before the Serious Offences Court on Thursday, May 2.
This task was not an easy one, as the bundles of marijuana trees were sizeable, appeared to be heavy, and two were wrapped in what appeared to be bed sheets.
The smell of cannabis seeped into the court, and outside in the hallway, as labourer Latchman McGuire was charged with having in his possession on May 1 at Rose Hall, 76,736g of the controlled drug, with the intent to supply.
McGuire, who is represented by attorney Ronald Marks, pleaded not guilty to the charge.
Senior Prosecutor Adolphus Delplesche had no objections to McGuire's bail, and this was set at $30,000, with one surety.
Chief Magistrate Rechanne Browne-Matthias ordered him to report to the Rose Hall police station every Friday between 6 a.m. and 6 p.m., and the matter was adjourned to June 7.
Marks indicated that no one was present to bail McGuire at the time. McGuire did not seem visibly fazed by anything that was happening.
Pieces of the drug lingered behind in somewhat of a trail leading outside the courtroom as the marijuana was quickly removed.
While most of what was left behind were small leaves, one or two bigger pieces were picked up and handed to the police.