Posted on
Young killer, recently released from jail, faces new gun related charges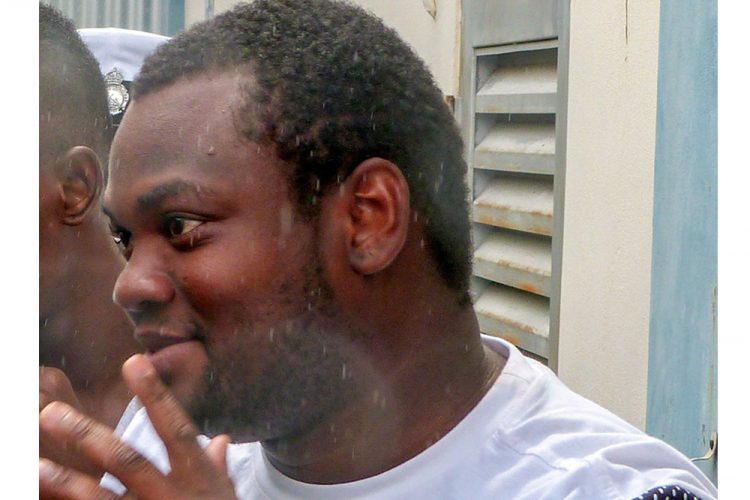 TWO OTTLEY HALL residents, including one recently charged with unlawfully discharging a gun at policemen, have been brought to court charged for possession of an illegal firearm.
Attiba Bess and Ormon Ragguette, also known as Joshua Guy, were hauled before the Serious Offences Court last week Tuesday.
Both defendants were charged that, earlier that day in Ottley Hall, they possessed a Glock 26, semi-automatic pistol, serial number KGA825 without a license. Bess maintained his innocence, while Ragguette admitted his guilt before the court.
Crown Counsel Karim Nelson asked for an adjournment to discuss the matter with the Director of Public Prosecution(Acting) Sejilla McDowall. Therefore, Bess and Ragguette were remanded until the following day.
The next morning Nelson announced the prosecution's intention to proceed against Bess, regardless of the fact that Ragguette had pleaded guilty.
Nelson said he was maintaining his objection to bail because Bess was on bail for a similar offence at the time of the offence. However, with the thought that the prisoners should not be "languishing on remand", the prosecution committed to being prepared to proceed to trial in two weeks time.
Therefore, the next court date was slated for April 29, and bail was denied by Chief Magistrate Rechanne Browne-Matthias.
Just weeks before, Bess, 26 years old, was charged with, on February 25 at Ottley Hall, unlawfully discharging a firearm at PC 551 Mohammed Lavia and PC 700 Verrol Sam. He was not required to plea as the matter is at the stage of preliminary inquiry. He was allowed bail in the sum of $10,000, with one surety.
This court appearance came just a few months after Bess was released after spending 15 years in prison on a manslaughter conviction. Bess had been sentenced by Justice Frederick Bruce-Lyle in 2012, to 20 years in prison, after he pleaded guilty to the manslaughter of Sherene Clouden. The judge had said that the killing was all in the pursuit of gang involvement.
At that point Bess, who was 16 at the time of the offence, had already been incarcerated for six 'jail years', (one jail year is equivalent to nine calendar months) when he was sentenced.
Clouden was 23 years old when she was shot and killed while walking with two others in Edinboro on December 8, 2008. However, in October, 2013, The Court of Appeal reduced Bess's sentence to 15 years.