Posted on
Layou man faces 13 year prison sentence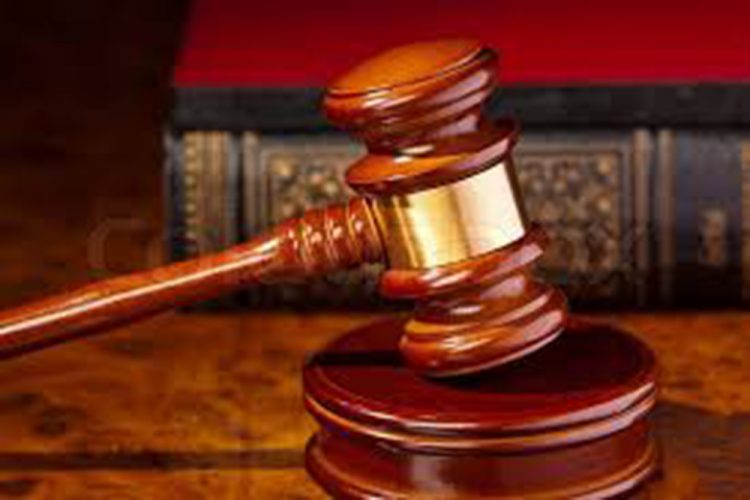 A "HOT TEMPERED" "braggadocious" resident of Layou who stabbed someone three times because he looked at him, was given a 13-year prison sentence last Friday.
Smith, who received these labels from the Layou police, was sentenced by Justice Brian Cottle at the High Court for, on August 18, 2016, at Layou, causing grievous bodily harm to one Dwayne Joseph.
During sentencing, the defendant's criminal record caused the judge to declare that he really held out little hope for Smith's rehabilitation.
The social inquiry report conducted on the 36-year-old resident, did not only feature the comments of the Layou police, who disclosed that he had a reputation of being hot tempered especially when drunk, but also the residents of the town. They said that Smith was dishonest, fond of conflict, malicious, aggressive and accustomed to injuring persons.
Smith was also known, according to the report, to issue threats to shoot persons with whom he has disagreements.
The reasons for this were speculated as his having a difficult upbringing and not having a Secondary School education.
It is far from the first time that the 36-year-old will be spending time incarcerated. He had been imprisoned for wounding with intent, the mother of his children. He also
had another conviction for grievous bodily harm, for assault occasioning actual bodily harm, and possession of an offensive weapon, namely a cutlass.
"In those circumstances I really hold out little hope for his rehabilitation, although I pray that I am wrong on this point, and this would be his last time offending," the Justice said.
On this occasion, Smith had been at a bar called "Maggie's Place" at Layou on the said date, and the victim, Joseph, was also present at the establishment. Joseph went outside the bar to stand near a wall, cooling down because he thought the inside was too warm.
Smith was standing nearby and he asked Joseph why he was looking at him. Joseph responded that St Vincent and the Grenadines was a free country, and he could look at whoever he wanted to.
After this exchange, Joseph left on the request of a woman at the bar who wanted to go home, and he walked her a short distance away. On his way back to "Maggie's Place", and as he was nearing the bar, Smith rushed up to Joseph and stabbed him three times, in the jaw, chest and abdomen.
Smith did not stick around, and it was for other persons to assist the bleeding Joseph, and take him to the hospital, where he spent three weeks.
The defendant did not plead guilty, and a full trial was conducted in which the prosecution,crown counsel Karim Nelson and Rose Ann Richardson presented the case.
Smith was convicted by a nine member jury on February 27.
The judge followed a number of decided cases, including from the Court of Appeal, to arrive at beginning sentence of 10 years. He added the several aggravating circumstances to the mix, some of which are: the medical bills incurred, the fact that Jospeh did not work for several weeks, that a bladed weapon was used in a public place of entertainment, and there psychological trauma to the victim.
These features, added with the criminal record, "compelled" Cottle to move upwards from his original sentence by three years.
Thirteen years, minus the 8 months already spent on remand, left a term of 12 years and four months which remains to be served by Smith.