Posted on
Dowers given bail in the sum of $40,000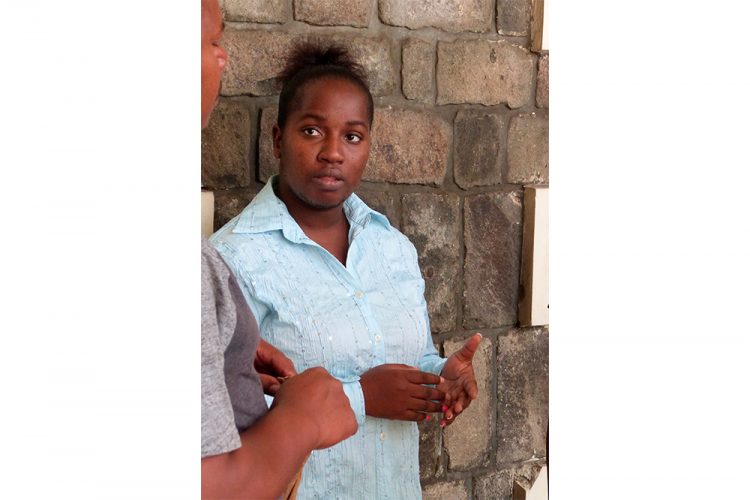 Bail in the sum of $40,000 with one surety has been allowed at the High Court for Eunice Dowers (née Armachi) with reporting conditions on Mondays and Fridays to the Calliaqua police station.
Last Friday, Justice Brian Cottle ordered that the former Star Garage employee surrender her travel documents to the court, and that stop notices be placed at all ports of entry and exit.
It has been said that official documentation tying the Nigerian born to St Vincent has now surfaced, despite the fact that in previous bail applications at the lower court, nothing was provided. Dowers is also said to be married to a Vincentian national, and this individual has been present at all of her court dates. However, documentation proving her marriage was not produced at the lower court.
Dowers is now being represented by Grant Connell, who took over from lawyer Jemalie John who had represented Dowers during her bail applications at the Serious Offences Court (SOC).
Bail had been denied by Chief Magistrate Rechanne Browne-Matthias at the SOC, as she was particularly concerned that Dowers was a flight risk.
It has already been a journey for Dowers who was said to have been first detained at the Argyle International Airport (AIA) on February 17, about to board a flight to St Lucia.
On February 20, Dowers was charged six times over in relation to fraud involving her alleged use of the credit card of her former employer, Bertille "Silky" DaSilva between September 4 and 8, 2018.
She was not required to plea to the charges.
Between those dates she is also charged to have twice taken possession of DaSilva's credit card without his consent. Lastly, she has two counts of theft of the sums $1200.37 and $271.64 from the business man.
Since being charged, she has been detained at the prison and bail denied.
Not only was she termed a flight risk, but Senior Prosecutor Adolphus Delplesche at the SOC, was also not in agreement that Dowers was cooperating with police. It has been confirmed by a reliable source that a flash drive was found in the defendant's vagina, and that it had been there for at least a few days.
After bail was allowed last Friday, Dowers was pictured outside of the court with a relaxed expression on her face. This was in comparison to the tears that were shed as she was taken to jail after her first visit to court.