Posted on
Man repeats crime on the same day he was pardoned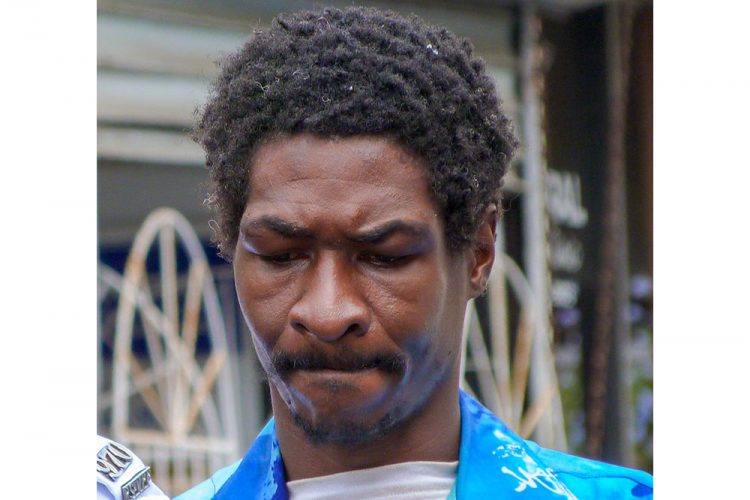 After being given the gift of freedom last week Monday, a Redemption Sharpes resident repeated the same crime for which he had been pardoned that very morning, at the same place.
Shettima Crosby, 39 years old of Redemption Sharpes had been reprimanded and discharged January 21 for stealing a box of Mac 'n Cheese and a bottle of strong rum from Massy supermarket at Stoney Ground.
Crosby had insisted before Chief Magistrate Rechanne Browne-Matthias that he had taken the strong rum, but that he hadn't taken the Mac 'n Cheese. However, an employee of Massy who observed him taking the items and placing them in his waist and back pocket, as well as the electronic eyes of the CCTV of the store, confirmed that he had stolen them.
Crosby also brought his medical condition to the fore, saying that he is epileptic, and fell down and hit his head, and has not been functioning properly. The chief magistrate pointed out that strong rum was not medicine for epilepsy, and he replied that he needed money for food. He had told the police that he sold the strong rum for $20.
The chief magistrate asked the defendant why he hadn't just asked for something to eat, "people are not beasts," she told him. He replied that he did ask, but when asked if he asked Massy, he said that he hadn't. She also suggested that he go to the Catholic Soup Kitchen.
However, a mere two days later, Crosby reappeared before the Serious Offences Court charged with stealing a one litre bottle of strong rum from Massy, Stoney ground, on that same date.
"You ain bin here by me yesterday…for the same Strong Rum? So when you go, you go and tief back?" she asked him, and asked if he had gone to the soup kitchen at all.
At first, Crosby said he had and "they told me they can't help me," but when the chief magistrate commented that this was a lie, he added that they told him he would have to come back at another time.
Crosby had also taken it a step further that time around, stealing two solid steel heavy duty padlocks from Corea's Hazell's Inc on January 22.
"And you like you only specialize in theft of strong rum…and Cognac, Hennessy, That is all your record indicates. You one drinking off a whole bottle of strong rum? I can't believe that," Browne-Matthias told Crosby.
"You came here the last time with a different story, but your actions really say different. You are just repeat offending the same thing over and over," she commented, as she handed down a two-month term of imprisonment for the theft of the strong rum.
She bonded him for stealing the two padlocks, for one year in the sum of $2,500, and if breached the sum should be paid forthwith, or Crosby will spend one year in prison. A restitution order was also made for the padlocks, which had been recovered.